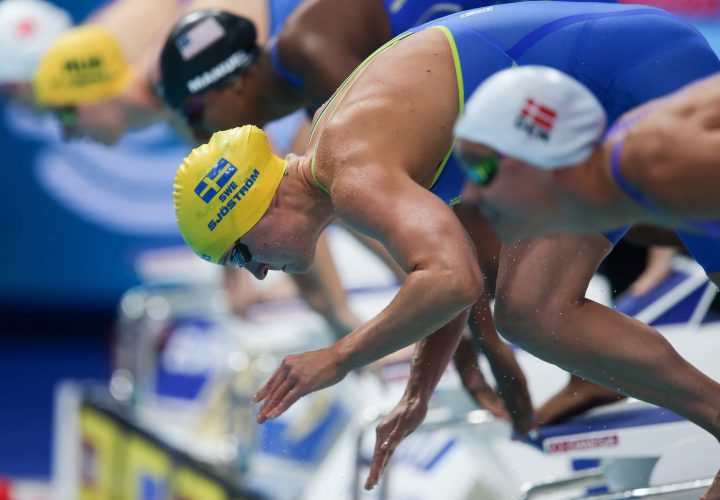 Editorial content for the 2017 FINA World Cup is sponsored by TritonWear. Visit TritonWear.com for more information on our sponsor. For full Swimming World coverage, check event coverage page.
Before the start of the second cluster of the FINA/airweave Swimming World Cup, in Hong Kong (HKG) on September 30-October 1, the FINA Executive has decided to raise the prize money distribution to the best athletes of the competition.
Concerning the Overall prize money, the first three best ranked men and women will receive respectively US$ 150,000, US$ 100,000 and US$ 50,000, for a total of US$ 600,000. This is a significant improvement compared with the rules announced in the start of the series, where only the overall winner was entitled to prize money.
Moreover, related with the Cluster ranking (based on the overall performances in the cluster), the best eight men and eight women will now receive prize money, while only the first six were entitled to this reward in the past. The new prize money distribution per cluster is now as follows (for a total of US$ 942,000 for the three clusters):
1st place – US$ 50,000
2nd place – US$ 35,000
3rd place – US$ 30,000
4th place – US$ 20,000
5th place – US$ 10,000
6th place – US$ 5,000
7th place – US$ 4,000
8th place – US$ 3,000
FINA/airweave Swimming World Cup 2017 calendar:
Cluster 1
Moscow (RUS) – August 2-3
Berlin (GER) – August 6-7
Eindhoven (NED) – August 11-12
Cluster 2
Hong Kong (HKG) – September 30-October 1
Doha (QAT) – October 4-5
Cluster 3
Beijing (CHN) – November 10-11
Tokyo (JPN) – November 14-15
Singapore (SGP) – November 18-19
Press release courtesy of FINA.