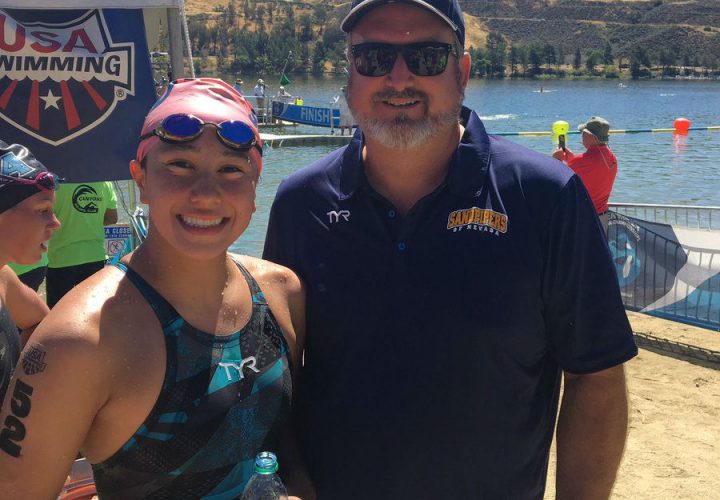 Photo Courtesy: Twitter (@USASwimLive)
The 2017 Open Water Championships continued with the junior men's and women's 5K open water swims.
Erica Sullivan of the Sandpipers of Nevada topped the women's 5K junior competition with a dominating 1:05.19.9.
Finishing second overall was Nicole Salladin of FAST Swim Team with a 1:06.05.2. Mackenzie Arens of Academy Bullets grabbed third overall with a 1:06.29.1.
Irvine Novaquatics' Shayla Erickson grabbed fourth with a time of 1:07.25.6, followed closely by Sandpipers of Nevada's Reese Hazan and her time of 1:07.28.4.
Maddi Johnson of Mako Swim Team took sixth overall with a 1:07.34.7, while Club Olympia's Rachel Sabotin was seventh with a 1:07.56.0.
Rounding out the top eight was Alexandra Crisera, representing Beach Cities Swimming, with a time of 1:08.06.9.