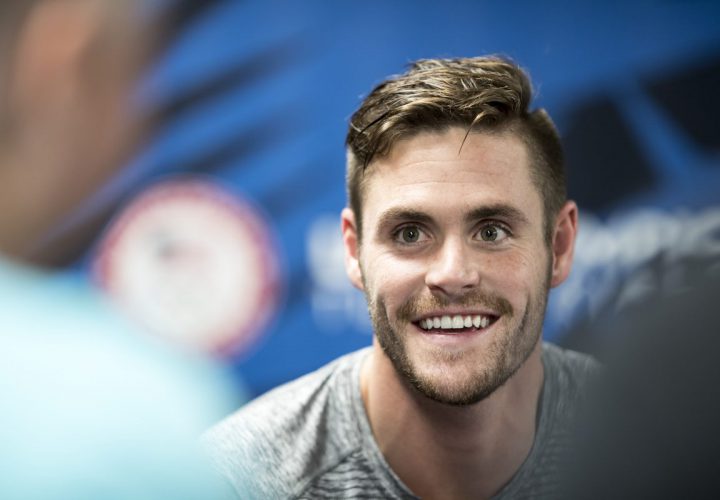 Photo Courtesy: Marc Lebryk
Olympic diver David Boudia has announced via Instagram that he will be taking a break from diving to recover from a concussion. The concussion originated from a crash from 10m and was never resolved as Boudia continued to dive regularly.
Following the crash, Boudia explained that he had been suffering from blackouts, dizziness, numbness, and fatigue, but had chalked it up to anxiety from the crash. After a visit with the team physician, however, it was determined that the crash had resulted in a concussion.
Unfortunately, that puts Boudia out of competition for the USA Diving National Championships and the upcoming World Cup season.
While Boudia admitted that the break is "hard to swallow [after] having been training for almost a year to get back to elite competition," he expressed that the goal is still to make the 2020 Olympic Team.
Boudia was a member of both the 2012 and 2016 Olympic diving teams. In 2012, he won a gold medal for the 10m platform event and added a bronze medal in the same event in 2016. Additionally, he earned a bronze medal with Nick McCrory in the men's synchronized 10m platform event in 2012 and added a silver with Steele Johnson in 2016.