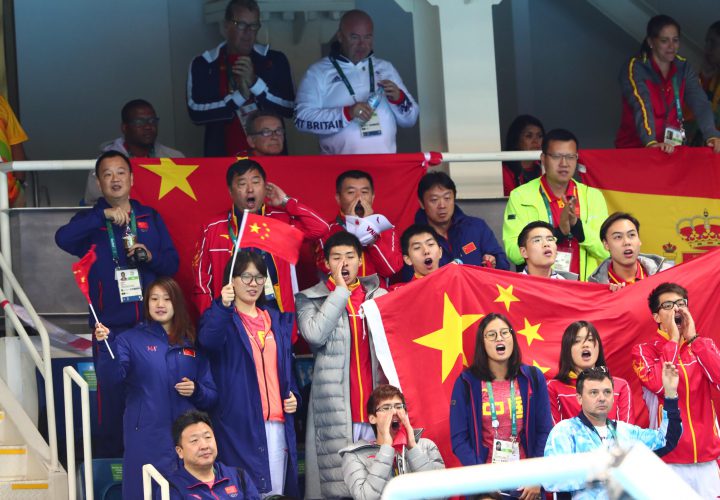 Photo Courtesy: Rob Schumacher-USA TODAY Sports
Editorial content for the 2018 TYR Pro Swim Series Austin is sponsored by SwimOutlet.com. Visit SwimOutlet.com for more information on our sponsor. For full Swimming World coverage, check out our event coverage page.
China's Yan Zibei beat a stacked field in the men's 200 breast final on Thursday night at the TYR Pro Swim Series in Austin. Yan did not swim the 200 in Budapest but finished seventh in the 100 breast at the World Championships this past summer. Yan won the final tonight with a 2:10.33 to beat a very stacked American field.
Josh Prenot got his 2018 off to a good start after missing the World Championship team last year. Prenot finished in second with a 2:10.91 while Georgia's Chase Kalisz (2:11.21) finished in third.
Will Licon (2:11.99), Nic Fink (2:12.09), Carlos Claverie (2:13.34), Reece Whitley (2:13.92) and Andrew Wilson (2:15.42) also swam in the championship final.
Prenot picked up points for Jason Lezak while Kalisz, Fink and Licon represent Lenny Krayzelburg. Wilson also picked up points for Kaitlin Sandeno.