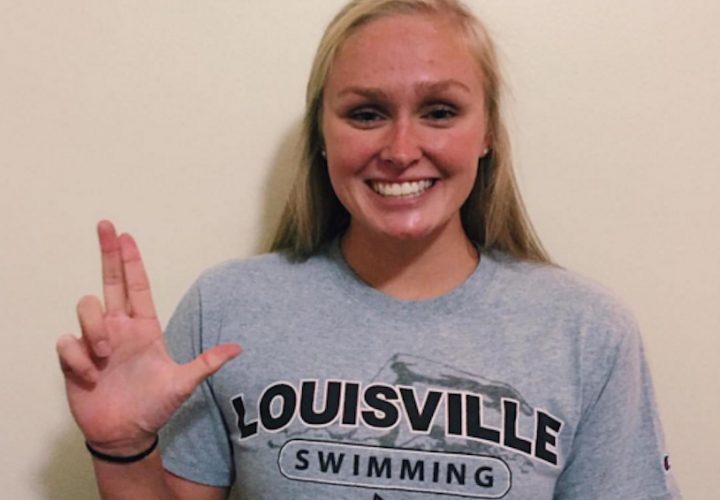 Photo Courtesy: Florida Swim Network (Instagram)
Orlando-native Carley Lowe will join forces with head coach Arthur Albiero and the Louisville Cardinals next fall. Lowe, a native of Orlando, Fla., swims for Heritage Aquatic Team and Lake Highland Prep School.
Lowe was a two-time finalist at Junior Nationals this summer, finishing fourth in the 200 fly in 2:12.79 and fifth in the 400 IM in 4:53.56. She previously finished 30th in the 200 fly at Olympic Trials and tied for 50th in the 400 IM.
In short course, Lowe has at least Winter Juniors cuts in four events: the 100 fly (55.15), 200 fly (1:57.74), 200 IM (2:02.23) and 400 IM (4:16.27).
Those times would have put Lowe into the ACC championship final of the 200 fly a year ago, the consolation final of the 400 IM and on the verge of scoring in the 100 fly or 200 IM.
Louisville already lost Kelsi Worrell and will graduate Abbie Houck out of the 200 fly after this season, so Lowe figures to be one of Louisville's standouts in that event. But the Cardinals will still have Rachael Bradford-Feldman headlining in the 400 IM.