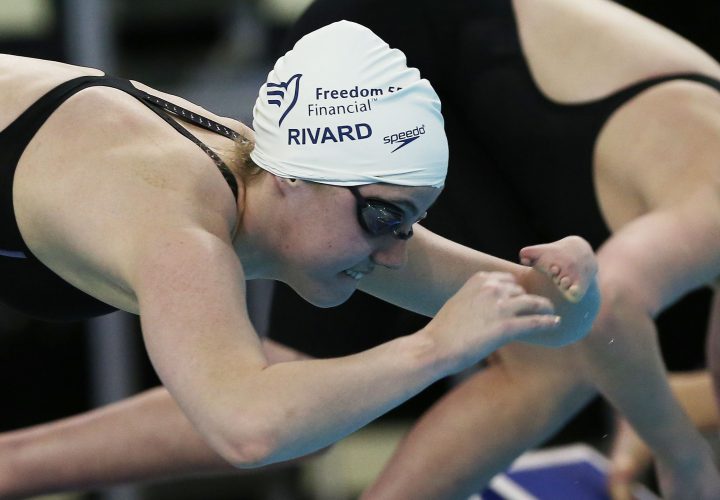 Photo Courtesy: Scott Grant/Swimming Canada
Canada's top Para-swimming athletes will be in action at home just one week following the postponement of the World Para Swimming Championships due to the devastating earthquake that occurred outside Mexico City.
Paralympic heroes Benoît Huot, Aurelie Rivard, Katarina Roxon will lead a list of the nations best in a head-to-head battle against Australia at the Canadian Open, which will be held at the Toronto Pan Am Sports Centre, October 2-4.
Swimming Canada has quickly mobilized a group of volunteer officials who have generously stepped forward to ensure athletes have an opportunity to race in the wake of the World Championship postponement.
"Our primary goal is to provide a quality racing opportunity that will allow our swimmers to stay on their preparation plans and post performances for world rankings and for team allocations for the 2018 Commonwealth Games," said James Hood, Swimming Canada's Senior Manager, High Performance Para-swimming Programs.
"We always talk about adaptability and focusing on the components that the athlete can control. This is a true test of our swimmers ability to adapt, refocus and perform in conditions that are not what was planned. In the end it comes down to the swimmer, their race and their preparation."
The competition will run with time finals beginning every night at 6 p.m. Complete details of the event are available here.
Who:  Canadian Para-Swimming Team
Australian Para-Swimming Team
When: October 2-4, 2017
4 p.m. – Warm-ups
6 p.m. – Start of Finals
Where: Toronto Pan Am Sports Centre
875 Morningside Avenue, Toronto
Press release courtesy of Swimming Canada