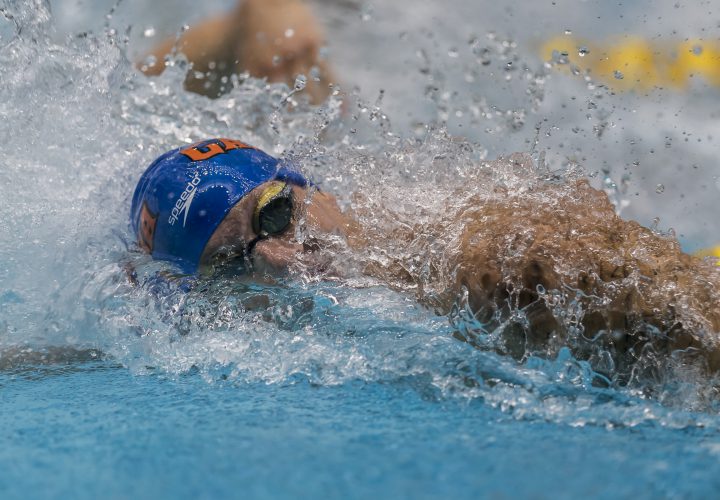 Photo Courtesy: Peter H. Bick
Editorial content for the 2017 USA Swimming Nationals is sponsored by TritonWear. Visit TritonWear.com for more information on our sponsor. For full Swimming World coverage, check event coverage page.
Florida senior-to-be Caeleb Dressel won the 50 free on Saturday night at the Phillips 66 USA Swimming Nationals to clinch his fourth individual event for Budapest. Dressel will be one of the busiest swimmers in Budapest at the World Championships as he added the 50 free on Saturday night in Indianapolis with a 21.53. He sits behind Great Britain's Ben Proud (21.32) and Russia's Vladimir Morozov (21.44) in the world rankings.
Dressel will be joined in Budapest by Nathan Adrian who finished second at 21.87 just ahead of Cullen Jones at 21.89. Jones was denied a trip to his fourth World Championships. Zachary Apple (22.00), Michael Andrew (22.03), Anthony Ervin (22.09), Michael Chadwick (22.10) and Ryan Held (22.42) also swam in the A-final.