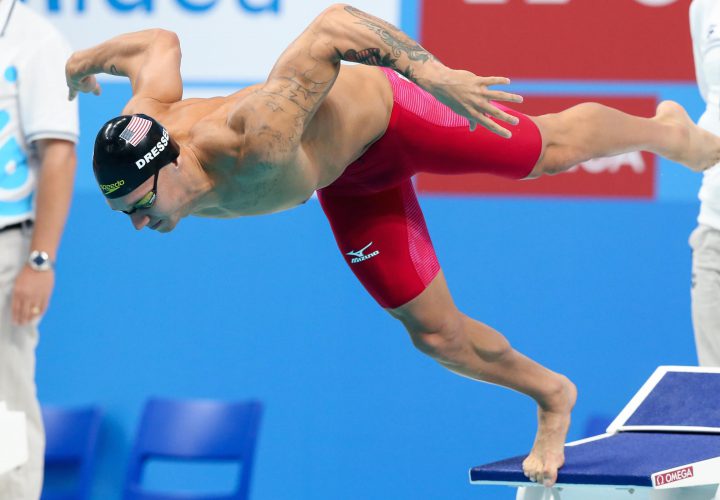 Editorial Coverage provided by

Caeleb Dressel has been the headline star of the 2017 FINA World Championships for the United States team this week. Dressel broke another American record at the meet as he swam a 21.29 in the 50 free to break Nathan Adrian's 21.37 from the 2015 Worlds.
Dressel will swim on Saturday as the top seed in the 50 free ahead of Russia's Vlad Morozov (21.45). Dressel could be the first American to win the 50 at the World Championships since Ben Wildman-Tobriner won ten years ago in 2007. He also has a chance to be the first man to win the 50 and the 100 free at the same Worlds since Cesar Cielo won them both in 2009.
Britain's Ben Proud (21.60), Brazil's Bruno Fratus (21.60), Greece's Kristian Gkolomeev (21.71), Finland's Ari-Pekka Liukkonen (21.71), Poland's Pawel Juraszek (21.74) and Brazil's Cielo (21.77) will also swim in Saturday's championship final.
Adrian missed the final as he finished in 10th place with a 21.83. Australia's Cameron McEvoy also missed the final as he was ninth at 21.81.
Proud interview: