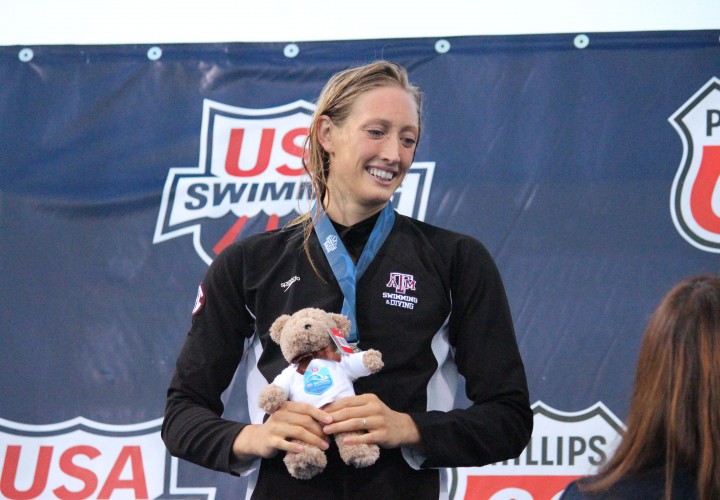 Photo Courtesy: Griffin Scott
Arena Pro Swim Series editorial coverage is proudly sponsored by Arena USA. Visit ArenaUSA.com for more information on our sponsor. For all the latest coverage, check out our event coverage page.
SAN ANTONIO – Breeja Larson will be very busy this summer, preparing for the world championships … and a wedding. She talks about planning her racing schedule around her May wedding date, and why swimming at the Arena Pro Swim Series in Charlotte might be a good distraction from last-minute wedding planning.
Larson trains in College Station at Texas A&M University, and the adjustment to the "disconnect" with the college athletes is still ongoing, she said. She does miss taking part in some of the team activities, but said she likes the newfound personal nature of the sport that keeps her accountable.
Breeja Larson Video Interview