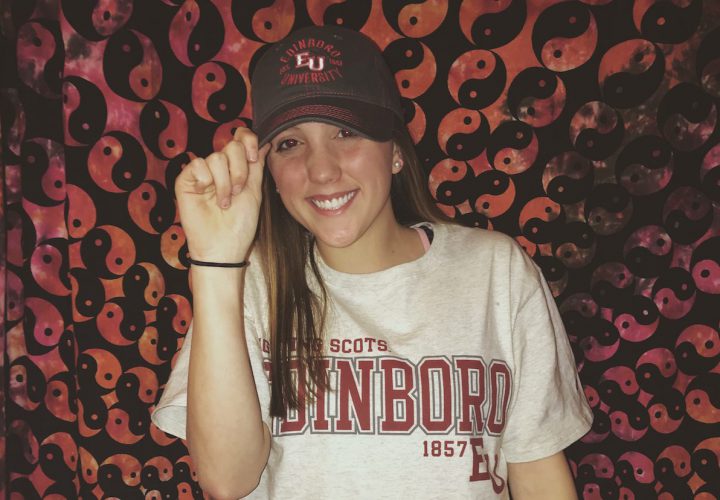 Photo Courtesy: Ryan Callan
Agon is the proud sponsor of all high school coverage (recruiting, results, state championships, etc.) on SwimmingWorld.com. For more information about Agon, visit their website AgonSwim.com.
To report a college commitment, email HS@swimmingworld.com. Join Swimming World's Watch List
NEW COMMIT: Fairport Area Swim Team's (FAST) Jenna Windheim has signed her National Letter of Intent to swim for Edinboro University, an NCAA Division 2 program competing in the Pennsylvania State Athletic Conference (PSAC). Windheim is a senior at Fairport High School.
Windheim will look to add depth to Edinboro's breaststroke and IM corps. Her best times include:
100 Breast 1:10.00
200 Breast 2:35.03
200 IM 2:14.67
Windheim recently competed at the New York High School State Championships in Ithaca. At that meet she helped Fairport's 200 medley relay (1:48.04) to a fourth place finish. Two weeks prior, Windheim was Fairport's leading breaststroker at the Section V, Class A Championships finishing fifth overall (1:10.43). At the March 2017 Eastern Zone Championships, she competed in the A final in the 100 and 200 breast, as well as the 200 IM.
The Fighting Scots had just two finalists in the 100 breaststroke at last year's PSAC Championships. Both of them will have graduated by Windheim's arrival next fall. She's just outside scoring range as it took a 1:09.56 to make the finals last year. The team had just one upperclasswoman score in the 200 breaststroke last year. Making that final took a 2:33.50, another mark Windheim is near.