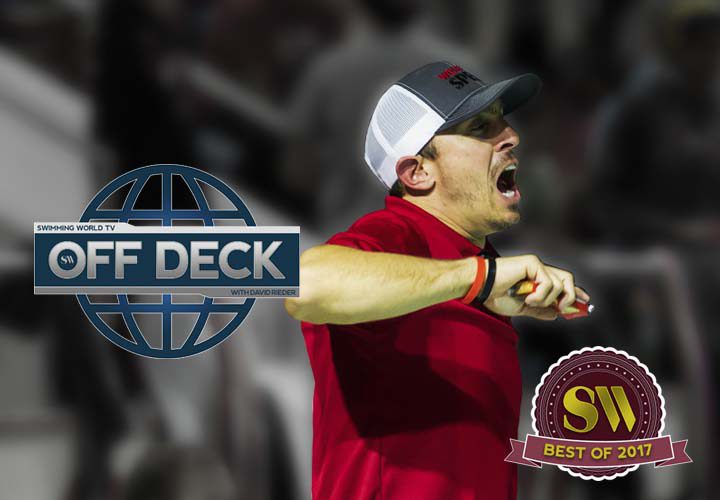 Photo Courtesy: University of Virginia Athletics
In October, Todd DeSorbo joined Off Deck to discuss his decision to leave NC State become the new head coach of the University of Virginia swim team. The show was one of the top Off Deck episodes of the year, so you can re-watch that episode now.
In the interview from October, DeSorbo explained what was attractive to him about the Virginia job and why he chose to pursue that position over other openings around the country — even if Virginia is a rival of his former team.
DeSorbo explained how it felt to tell his good friends on the NC State coaching staff that he was leaving for a head coaching opportunity. and how it felt to inform his swimmers. He reflected some on how he helped advance the careers of Ryan Held, Simonas Bilis and other Wolfpack swimmers.
Next, he gave some insight into the building of a new program, including what were the first objectives he sought to fulfill after arriving on campus and why he targeted specific coaches such as Tyler Fenwick. Finally, he discussed his long-term vision for the program, including how he hopes to balance success on the collegiate level and on the international level.