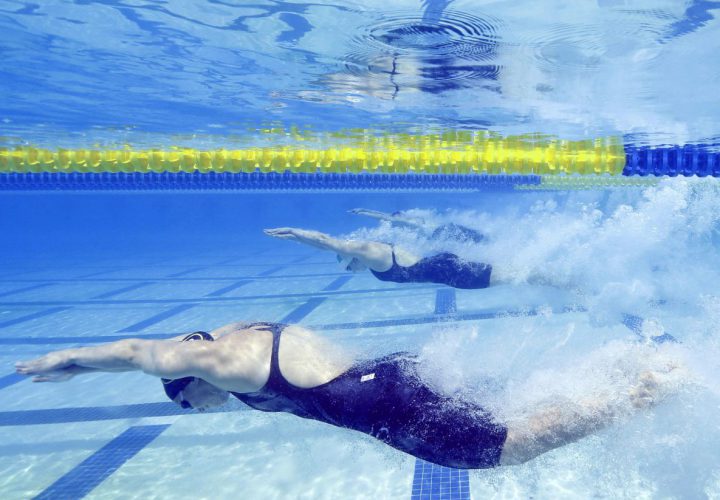 Photo Courtesy: Bob Stanton-USA TODAY Sports
By Wayne Goldsmith
If you've ever watched and stared in amazement at the swimming performances of Phelps, Lochte, Ledecky and Franklin and wondered how to become a great swimmer, this video is for you.
In a recent Swimming World post, we talked about HARD CHOICES: the choices and decisions swimmers make every day that determine how successful they will be.
Greatness is not an accident.
Nor is it – as most people believe – a genetic gift – something you're born with.
Greatness is a choice – or rather it is a consequence of consistently making the right choices – the hard choices – in everything you do – everyday.
It is the cumulative impact of doing things the Hard Way (the right way) over and over and over again.
How to become a great swimmer: your future starts today.
If you've decided to become a great swimmer, why not start right here and right now?
Start with something simple.
Get up.
Go and open the refrigerator and choose something to eat. Make the choice to eat something a great swimmer would eat, i.e. fruit, low fat fruit yoghurt, whole-grain toast with a low fat spread.
Now go find something to drink. Choose to drink something a great swimmer would drink, i.e. water, home-squeezed fresh juice or low-sugar fruit or vegetable juice bought from the store.
Congratulations! Your choices have put you on the road to greatness.
Greatness for you may not be an Olympic Gold medal. Or a world record. Or a college championship.
Greatness for you may be realising your potential and becoming the best swimmer you can be – not by luck, not by wearing the most expensive swim suits money can buy, not by chance: but by you choosing to be great by the decisions you make and the actions you take.
Greatness is not a single act: it's a lifestyle. It's a lifestyle where making the right choices becomes your habit.
Photo Courtesy: Tori Bursell
*Video courtesy of Australian Triathlon and Multisport Magazine. For everything swim, bike, run go to www.triathlonmag.com.au