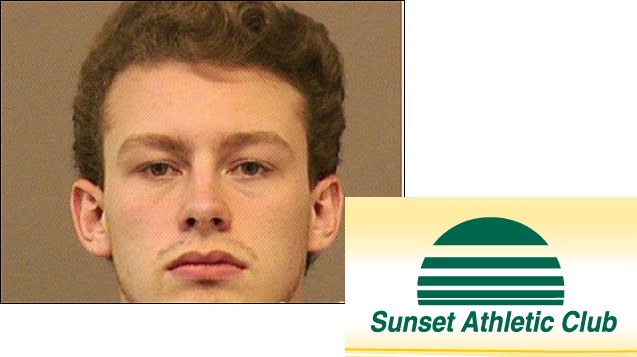 Update: Mitchell Kelly, 17, a Beaverton-area swim coach has been acquitted of sexual abuse charges after first being arrested in 2014.
Original article regarding arrest:
In a case authorities believe might involve a lot more victims, the Washington County Sheriff's Office has arrested swimming instructor Mitchell Alan Douglas Kelly, 17, on allegations of sexually abusing two girls under the age of eight according to KATU.com.
Kelly, who was a swimming instructor at the Sunset Athletic Club, and had also taught at the Sunset Swim Center as part of how-to-swim classes, is alleged to have "inappropriately touched two girls under eight years old in a secluded room at the Sunset Athletic Club after their swimming lesson on Monday, June 23, 2014."
"The children were basically taken out of the main pool area off to another part of the building," said Sgt. Bob Ray, spokesman for the Washington County Sheriff's Office. "We had our child abuse detectives called out immediately on this case."
Kelly is being charged as an adult, and is being held on $250,000 bail. He currently faces first-degree sexual abuse charges.
The Sunset Athletic Club has posted a statement as its primary response to the arrest.
"The safety of our members and the community is the first priority of Sunset Athletic Club," the Club said. "We are fully cooperating with police as they investigate the charges swimming instructor Mitchell Kelly. Sunset Athletic Club has had no prior complaints about Mitchell Kelly during his employment. We will provide information as requested in the course of the justice process."
Police are so certain that Kelly is likely to have had more victims, that KATU.com decided to waive its standard operating procedure in keeping a minor anonymous when they are reporting about an arrest. The Sheriff's Office is asking that anyone who has more information about the case or other potential unreported cases to give them a call at (503) 846-2500.
USA Swimming confirmed to Swimming World that Kelly is not and could not have been a coach-member since all coach-members are required to be at least 18 and have a background check. Kelly also does not come up as an athlete-member.