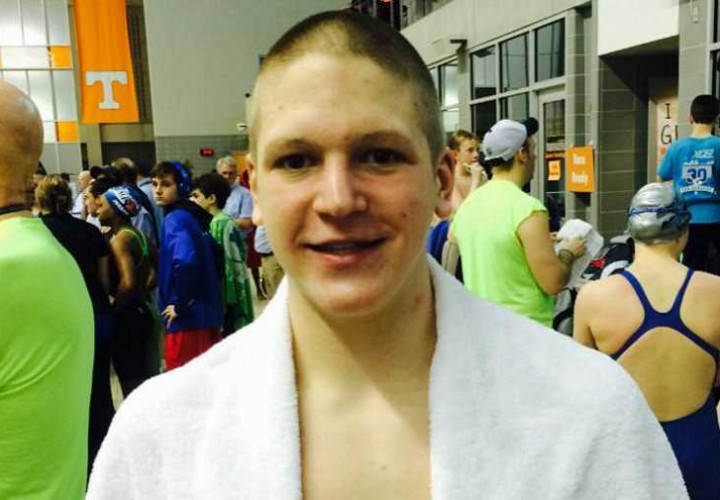 Photo Courtesy: The Baylor School
At the NCSA Junior Nationals, live on SwimmingWorld.TV, Baylor's Trey Freeman downed the 13-14 U.S. National Age Group record in the 200-meter freestyle.
During the C final of the event, the 14-year-old from Utah, who is the son of Swimming World contributor Gwynne Freeman with her husband Parrish, threw down a sizzling time of 1:53.31 to take second to Dayton Raider Jackson Higgins.
That swim lowered the 2009 mark of 1:53.52 set by Tom Kremer.
 18 Freeman, Robert  14 Baylor Swim Club  1:38.82    1:53.31 JNAT     7  
                 26.66        55.84 (29.18)
        1:25.21 (29.37)     1:53.31 (28.10)
"Trey has really developed his speed endurance this year," Baylor head coach Dan Flack told Swimming World. "I don't normally talk times much, but I told him tonight if he was aggressive on his walls he could break [the NAG record] and he did!"
Race video: Trey Freeman breaks 13-14 NAG record in 200 freestyle