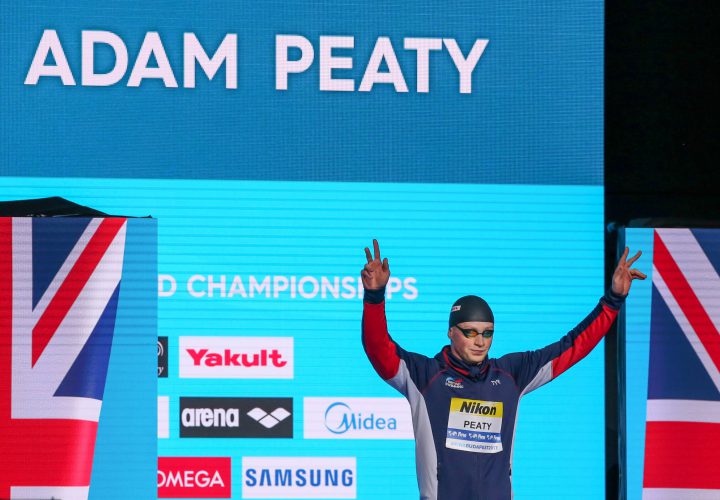 Editorial Coverage provided by

Great Britain's Adam Peaty missed his world record from the semi-finals in the 50 breast but won another gold medal after he broke 26 seconds again. Peaty won the 50 breast on Wednesday night at the 2017 FINA World Championships in Budapest with a 25.99. Peaty ran away with the title away from Brazil's Joao Gomes (26.52) and South Africa's Cameron van der Burgh (26.60). The time for Gomes was a new South American Record.
Felipe Lima (26.78), Kevin Cordes (26.80), Fabio Scozzoli (26.91), Kirill Prigoda (27.01) and Ilya Shymanovich (27.27) also swam in the A-final.
Peaty repeats his World Title from 2015 and it is the third overall gold medal for Great Britain in the 50 breaststroke at the World Championships. Peaty joins himself and James Gibson (2003) as winners in the event for the Brits.
Peaty interview: