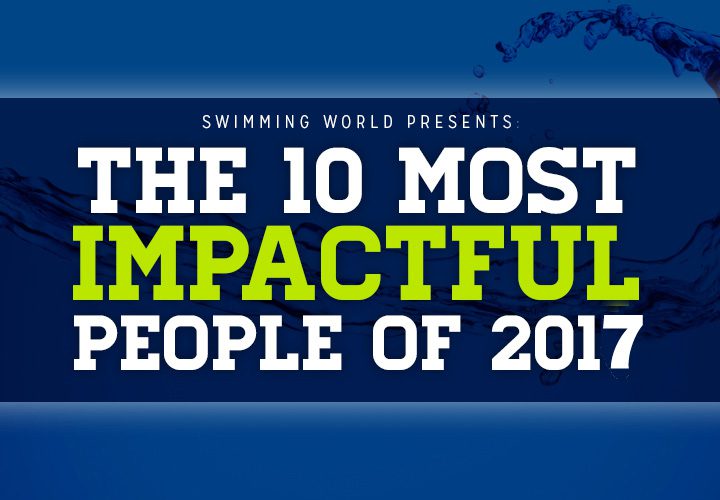 Commentary by Brent Rutemiller, CEO of ISHOF and Publisher of Swimming World Magazine. 
Our sport is graced with great people. Some are public figures, others work behind the scenes. As appropriate for this time of year, Swimming World recognizes 10 people (in random order) who are making an impact in our sport. Thanks to the following people for their contributions and inspiration.
         Paolo Barelli. As the president of the League of European Nations (LEN), Barelli ran an unsuccessful campaign to become president of FINA. He was a late candidate who brought many issues regarding changes in how aquatic sports should be governed. Although Barelli was not elected, his platform for more transparency, athlete representation, financial oversight and higher ethical standards became agenda items for future changes within FINA.
         George Block. As current president of the World International Swim Coaches Association (WISCA), Block is an advocate for the sport of swimming on all levels. He has been on the ground floor of many initiatives that have shaped aquatics over the decades. In 2017, he was the force behind creating the World Swimming Association (WSA) and currently sits on its founding board. Parallel to the WSA, Block has been instrumental in starting the Professional Swimmers Association (PSA) this year.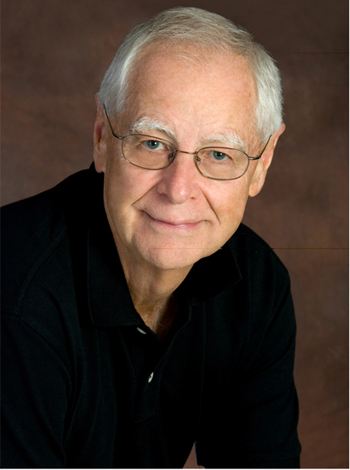 Bill Kent. As the International Swimming Hall of Fame (ISHOF) board chairman, Kent oversaw every detail of the merger betweenSwimming World and ISHOF. Kent's executive leadership and love of aquatics kept the process on track and focused—allowing for the first part of a three-phase merger to begin in November of this year.
        Commit Swimming. Founded by three friends in 2015—Dan Crescimanno, Dan Dingman and Nico Gimenez—they have honed their web-based software to provide mobile solutions for coaches to write workouts, analyze training and record goals. Now in its third year, Commit Swimming hit stride.
         Carol Zaleski. The most respected female leader in aquatic sports, Zaleski oversees FINA's 20-member Technical Rules Committee as its chairman. Under her successful guidance, the committee ensures that swimming, water polo, artistic swimming and diving continue to evolve in ways that improve each sport. Some of these elements include rule changes, equipment upgrades and implementation, officiating standards and discipline procedures.
        Stu Isaac. Made headlines this year as the consultant hired by USA Swimming to make recommendations on technical suit restrictions for age group swimmers. The issue got white-hot as parents, coaches, clubs and local swim committees voiced emotional and practical reasons for and against the use of technical swimwear by young swimmers. Isaac has been gathering information that will be used to form a national policy to hopefully end the controversy.
       Cornel Marculescu. The long-time executive director of FINA continues to show his resiliency and power as he navigated the controversial election and governance issues of 2017. With many decades under his belt, Marculescu has mastered the politics of leadership in Olympic sports.
         Eve Julian. As a rising star in high school swimming leadership, Julian has been a strong voice as the secretary/webmaster of the National Interscholastic Swim Coaches Association (NISCA) in the United States. Her behind-the-scenes support of the association's goal to recognize high school All-America athletes, lifetime coaching awards, rankings and communication mechanisms continues to reinforce the importance of NISCA in high school swimming.
        TYR Swimwear: Matt DiLorenzo and Steven Locke. The chief executive and operating officers of TYR Swimwear have invested heavily in the sport of aquatics, and their strategy paid off in 2017 with the signing of major athletes, sponsorship of governing bodies and taking over the naming rights to the TYR Pro Swim Series in the United States. The swimwear company has shown a steady and deliberate approach to the business side of aquatics.
       Tristan Lehari. The CEO of TritonWear continues to develop the software and tools for coaches to analyze the technique, training and race performances of their swimmers. The tools allow for reviewing data that ultimately leads to better starts, turns, streamlines, tempos and power and strength applications for athletes. TritonWear articles breaking down the World Championship races in Budapest were a highlight of 2017.
Previous People Recognized
Give Swimming World Magazine as a Gift Today To Your Special Swimmer
Not a subscriber?  Subscribe With This Special 3-Year Offer! Swimming World Magazine gives you access to all of the back issues of Swimming World Magazine dating back to 1960!  Visit the Swimming World Magazine Vault.