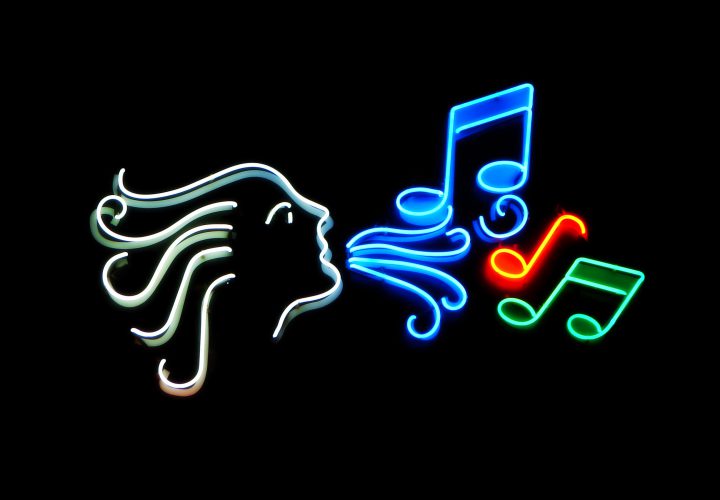 Photo Courtesy: Nevit Dilmen
By Bri Groves, Swimming World College Intern. 
For the average swimmer, who spends the majority of workout with two ears full of water, music can be a rare commodity. Balancing intervals and reading clocks may seem like silent activities, but before you label them, check out all the benefits of adding sound to your workout. You may be surprised what good a few of your favorite tunes can do.
1. Upbeat melodies can increase motivation.
Music provides a beat for your body, and by extension, your stroke. But, not all rhythms are created equal! Human cardiovascular systems respond differently to songs based on their beats per minute (BPM). To maximize your performance, choose songs with BPMs ranging from 125-140. To calculate a song's BPM, tap your foot to the main melodic section for 15 seconds. Multiply the number of taps by four; that's the song's approximate BPM. If you're not as musically inclined, you can also look up a specific song's BPM on the internet or read more about BPM.
2. Athletes demonstrate higher power outputs with music.
In several studies, scientists concluded that as the BPMs of music increased, the power output of the athletes' action (in watts) increased linearly. In other words, the higher the BPM, the more power an athlete generated. For swimmers, music translates to higher stroke rates, increased fluidity, and greater distance per stroke (DPS).
3. Synchronization leads to faster stroke rates.
Synchronization refers to the body's natural inclination to move with beats and rhythms. As BPMs of music increase, athletes' repetitions per minute increase. Swimmers can use this phenomenon to their advantage! For fast swimming, listen to fast music.
4. Listening to music may reduce perceived effort.
Prieboy and Chow concluded that athletes who listened to music while they exercised had lower ratings of perceived exertion (RPE) than athletes who worked out silently. Music is a subconscious motivator and stress reducer. While music plays, part of the brain's subconscious attention is diverted to sound perception. The same segment of the brain that processes background noise often processes muscle fatigue. This dual processing is linked to lower levels of exhaustion, fatigue, and RPEs.
5. Athletes who train with music show increased endurance levels.
Athletes that regularly listened to music while working out were found to have 15 percent more endurance than a group of the same athletes who exercised without tunes. More endurance equals better sustained competition performance and a higher chance of winning. So why not try putting on some music?
For more information on these studies and more, check out this research summary.
All commentaries are the opinion of the author and do not necessarily reflect the views of Swimming World Magazine nor its staff.