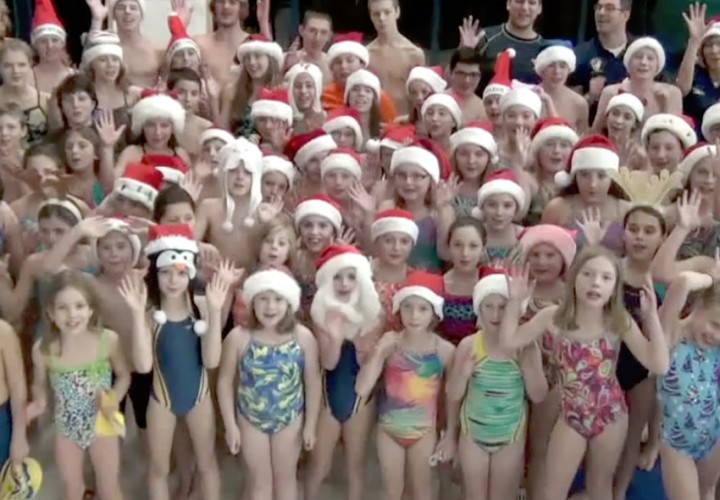 By Justine Ress, Swimming World Intern
Before Thanksgiving, my college coaches always stressed the importance of training over break. They said it separates the disciplined from the lazy, the dedicated from the inconsistent. Over my four years of college swimming I experimented with both training hard and hardly training. Eventually I wised up and learned that there are certain things no swimmer should do over break if they want to have a successful season.
1. Don't overindulge on all of the festive foods: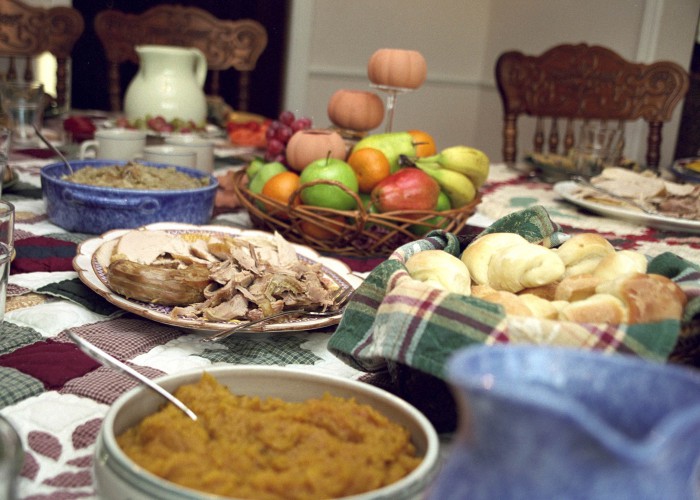 While pumpkin pie and a heaping pile of mashed potatoes seem like a good idea at the time, they may not feel so great in the pool a week later. The great thing about a holiday like Thanksgiving, is the feast. It's totally doable to make a personal sampler plate of all the amazing food. I would feel wrong saying it's a bad idea to eat a lot on Thanksgiving. However, trying a little bit of everything can go a long way. Fill your plate with turkey, stuffing, sweet potatoes, and all the other Thanksgiving fixings but keep moderation in mind. This way, when you get back to the grind you won't feel like you ate your body weight in food.
2. Don't avoid practice:
It's so easy to get caught up in celebrating the holidays. Family comes from out of town, friends are back from college and you try your best to make time for everyone while still getting enough pool time. A good way to make sure you don't skip out on practices is the buddy system. The two of you can keep each other accountable, motivated and on the right track. My senior year of college I wanted nothing more than to put swimming on the back burner while I spent time with family. Luckily, I brought a teammate home with me for Thanksgiving that year. We had to train on our own and in some not-so-ideal conditions. But she reminded me that the set of 20x100s we were about to do would pay off the next week when we swam at our mid-season meet. Avoiding practice to have fun over the holidays will surely put you in an awkward predicament. Coaches can notice immediately who trained over break and who didn't. So, make things easier on yourself and your coaches in the long run and keep up with your training regimen as best you can.
3. Don't forget your goals:
Swimmers spend countless hours swimming back and forth all year so that at the end of the season they can swim best times. Don't put in all that hard work for nothing. Remember your goals you set at the beginning of the season? Those goals don't just disappear during the holidays. Use this time to get ahead of the competition. I found that doing a little check-in during holiday training is a great way to see if you're getting the right training in. At home, I always liked to have my coach time a 100 backstroke all out at the end of workout. If the time was way off from what I was doing at school, then I knew something in my training needed adjusting. The last thing any swimmer wants is to get back from vacation and feel like they haven't been in the water in weeks. That week off might feel amazing at the time but come championship season, you'll wish you put in some work over the holidays.
4. Don't just swim:
Swimming is not the only way to stay in shape over break. Opportunities to work out pop up everywhere especially during the holidays (swimmers aren't the only ones who love to pig out at this time of year). From road races, to spin classes to even just going for a family walk or hike, there are plenty of opportunities to get moving during the holidays. I might add, any of these activities combined with swimming can make for a very productive break.
5. Don't sacrifice family time for training:
For some, training over the holidays can dictate how the rest of the season goes. However, by no means does training have to take priority over time with family and friends. Make sure you plan for some relaxing time with family as well as time to catch up with friends from home. For example, my family takes a trip up to Chicago the day after Thanksgiving. The only way I knew I'd be able to join was if I put in some solid training that morning. By doing this I could have fun with family and not feel guilty about neglecting any of my swimming goals. After all, happy swimmers are fast swimmers.
Bottom line, training over the holidays does not have to be such a chore. Use it as a time to switch things up in and out of the pool; and to keep making strides toward end of the season goals.