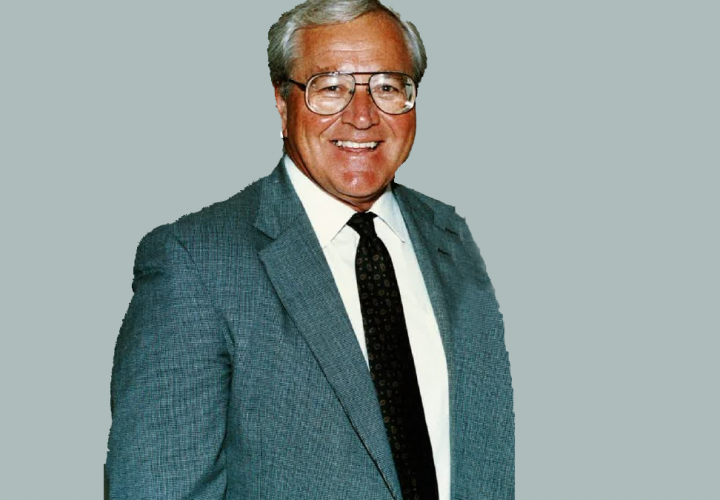 Who is Ray Essick?
Former head coach at Southern Illinois University, producing 21 All-Americans
Former head coach at Harvard University
Served as National Competitive Swimming Administrator for the Amateur Athletic Union (AAU)
Joined USA Swimming upon its founding in 1980
Served as USA Swimming's first Executive Director, 1980-1997
1997 recipient of the Good Neighbor Award, one of highest honors given to outstanding volunteers by the American Red Cross
1998 recipient of USA Swimming Award
2015 American Swimming Coaches Association (ASCA) Hall of Fame honoree
 How has he influenced the swimming community?
It's hard to believe there was a time when USA Swimming did not exist, and swimming in the United States was an AAU sport. Ray Essick headed up the Swimming Committee for the AAU, and then became part of the revolutionary era which saw the founding of USA Swimming. Essick relocated from Indianapolis to Colorado Springs in 1980 to begin his 17-year tenure as the executive director of the newly created USA Swimming. ASCA says it all in Essick's Hall of Fame bio– "Ray took USA Swimming from an organization in a shoebox, to the finest National Governing Body in all of Olympic Sport." Essick built USA Swimming into a structure which supports its National Team athletes wholeheartedly, and strives daily to maintain the coveted spot Team USA has held for decades as the best swim team in the world.
*USA Swimming and Speedo invited the swimming community to help celebrate their 30 years of partnership by voting for the "30 Most Influential People in Swimming Over the Past 30 Years." Votes were cast through social media with the hashtag #30MostSwimfluential and the final vote came from a panel of 10 judges selected by USA Swimming and Speedo. All 30 nominees have had a powerful impact on the swimming community. Many are recognizable names, but some have remained unsung heroes of the sport. Swimming World will profile each swimfluential person over the course of the week.