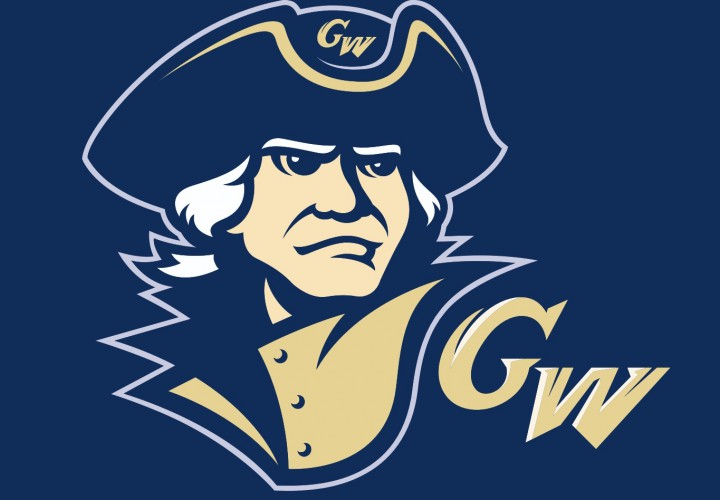 On the final night of competition, the George Washington men successfully pulled off the upset, winning the men's team championship with 562.5 points. The Massachusetts men won seven out of the last nine conference championships up until this year, where they finished third. The La Salle men placed second with 528 points.
As for the women, Richmond easily maintained its legacy by winning with 570 points. They have now won every year since 2005, with the exception of 2010. The Duquesne women followed with 498.5 points, and Massachusetts was third with 457.
On the individual side, George Washington's Gustav Hokfelt led the way with his second set of conference and meet records of the weekend in the men's 200 backstroke. His time of 1:42.70 was just under the previous records of 1:42.88.
Elise Lankiewicz of Davidson went three-for-three on the weekend, breaking records in all of her individual events. Tonight in the 100 freestyle she re-broke her own conference and meet records that she had set in the morning with her time of 49.11.
Women's Mile
Tonight's finals session kicked off with the longest race of the weekend. St. Louis's Mina Glenesk dominated, claiming the conference title with a time of 16:46.21. She dropped nearly 20 seconds from her seed time.
Glenesk was followed by Duquesne freshman Summer Svitavsky. She swam to a time of 16:59.95. Third place went to Richmond's Nicole Piercy. Her time was 17:07.12.
Men's Mile
The men's mile was close from start to finish, but Liam Semple of Fordham got the win. He finished in 15:27.42. Just behind him was La Salle's Mattias Glenesk, touching in a time of 15:28.22.
George Washington freshman Shawn Lemarie was third. He swam to a time of 15:32.56.
Women's 200 Backstroke
Hannah Gouger of Richmond easily claimed first place in the women's 200 backstroke. Her time of 1:56.39 was nearly three seconds ahead of the next closest competitor.
The race for second was close, however, with St. Bonaventure's Devon McFadden edging out Gouger's teammate Hannah Verrette. McFadden came in second at 1:59.09, while Verrette placed third in 1:59.29.
Men's 200 Backstroke
George Washington's Hokfelt was closely followed by La Salle's Fabian Bergman. Bergman took second place with a time of 1:43.25.
Third place went to Massachusetts's Oliver Wyeth, who swam to a time of 1:45.91.
Women's 100 Freestyle
Lankiewicz was not the only woman to break the 50 second barrier tonight; she was followed by George Mason's Sydney Fisher. Fisher claimed second place in 49.83.
Massachusetts sophomore Ansley Baker rounded out the top three in 50.30.
Men's 100 Freestyle
The men's 100 freestyle came down to the finish. George Washington's Adam Drury beat out St. Louis's Ryan McCoy for the win by just .04. Drury's time was 44.34, while McCoy went 44.38 for second.
Fordham's Joseph Vizza placed third. He swam to a time of 44.43.
Women's 200 Breaststroke
The women's 200 breaststroke was another tight race. Erin Barry of Richmond got the win in a time of 2:13.29, just ahead of Davidson's Katy Williams. Williams finished in 2:13.40.
Duquesne's Abby Stauffer was close behind for third in 2:14.40.
Men's 200 Breaststroke
George Washington's Andrea Bolognesi claimed another first place finish, this time in the men's 200 breaststroke. His time of 1:57.69 was two seconds ahead of the rest of the field.
La Salle freshman Christoff Ras touched out St. Bonaventure's Preston Schilling for second. Ras finished in 1:59.83, while Schilling went 1:59.98.
Women's 200 Butterfly
Fordham's Megan Polaha took first place in her signature race, the women's 200 butterfly. Just missing her meet and conference records from last year, she finished in 1:58.90.
Behind Polaha was her teammate Mia Bullock, who swam to a time of 2:00.75 for second. Duquesne's Morgan Smith was third in 2:01.22.
Men's 200 Butterfly
The men's 200 butterfly went to St. Bonaventure senior Michael White Jr.. He touched in 1:47.70, ahead of St. Louis's Isaiah Williams. Williams finished in 1:48.06 for second.
George Mason's Matthew Lynch placed third. His time was 1:48.24.
Women's 400 Freestyle Relay
The Davidson women claimed the final relay of the meet. The team of Kassie Shannon, Maggie Farrell, Erica Clancy,and Lankiewicz swam to a time of 3:21.68.
The George Washington team of Abbey Fusco, Gemma Atherley, Selin Ozturk, and Emily Zhang finished second. Their time was 3:23.08. They were just ahead of Duquesne's Carson Gross, Molly O'Brien, Lexi Santer, and Lauren Devorace. They placed third in 3:23.61.
Men's 400 Freestyle Relay
George Washington's team of Drury, Maximillian Forstenhaeuslelian, Bolognesi, and Hokfelt closed out the meet with their win in the 400 freestyle relay. They finished in a time of 2:58.72.
The St. Louis placed second. The team of Collin O'Brien, McCoy, Grant Gamroth, and Nick Jessee swam to a time of 2:59.38. The La Salle team of Bergman, Cameron Fadley, Aleksandar Nikolic, and Marcus Forsgren took third just behind them. Their time was 2:59.67.