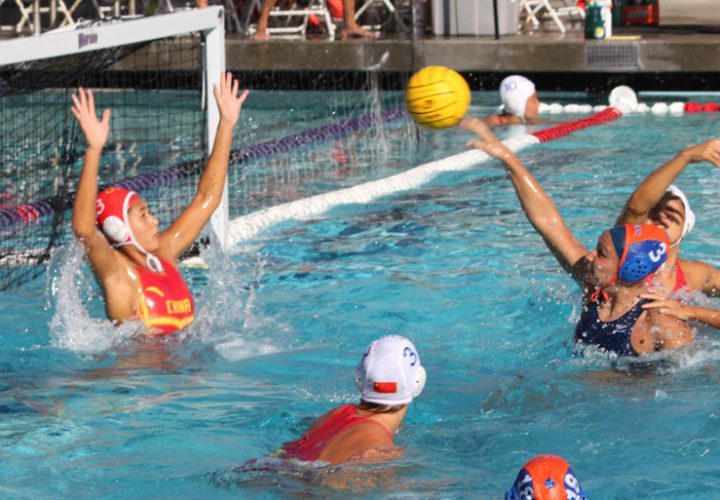 Pomona-Pitzer just beat the Chinese in an historic match; can they win the SCIAC title again?
By Michael Randazzo, Swimming World Contributor
Editor's Note: Swimming World continues its coverage of the 2018 NCAA Women's Varsity Water Polo season. Look for interviews, conference predictions and the best coverage of the sport in America and beyond.
The past three years the Southern California Intercollegiate Athletic Conference (SCIAC) has been a two-team race, as Pomona-Pitzer and Whitter have battled for the right to represent the SCIAC in the NCAA tournament. Last year, the Sagehens interrupted a two-year championship run by the Poets, as Pomona-Pitzer captured a 9-3 victory and made head coach Alex Rodriguez a double SCIAC winner for the year, as his men's squad had qualified for the NCAA Men's tournament the previous fall.
This season looks to be more of the same. Pomona-Pitzer garnered all nine first place votes in the annual SCIAC preseason coaches' poll. Trailing the Sagehens? The Poets.
There are seven other teams in the conference, but you have to go back to 2011—and the Bulldogs of Redlands—for the last time neither a Poet nor a Sagehen took the SCIAC title.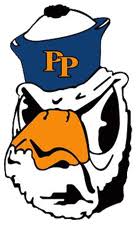 Pomona-Pitzer's Christina Williamson was the 2017 SCIAC Player of the Year with 34 goals; but she graduated last spring, as did goalie Ahsha Earwood. Jocelyn Castro (team-high 44 goals in 2017)—like Williamson and Earwood a member of the 2017 SCIAC First Team—is back for her senior year. Junior Natalie Hill (27 goals, 24 assists, a team-high 47 steals in 2017) returns for Rodriguez's squad, as does senior Morgan McCracken, second behind Hill in points with 51.
Earwood started 29 of the Sagehens' 36 matches last season, and her absence may be the biggest obstacle to a Pomona-Pitzer repeat. Junior Morgan Stockham appeared in 15 games in 2017—including five starts—and will have to stand-up in the  cage if the Sagehens are to win back-to-back SCIAC titles for the first time since 2014, the last of three straight titles.
Key Match-Up: Whittier, Wednesday, February 28, Whittier, CA

After a stellar three-year run in SCIAC play, which saw his team forge a 29-match winning streak in conference play, Whittier Head Coach Justin Pudwill had his team's streak and drive for a third-straight conference title ended by a Pomona-Pitzer 9-3 win in the 2017 championship match.
But the match was not all that the Poets lost. Graduating last May were Isabella Gorrocino (52 goals and 78 points to lead Whittier), Jenel Rivera (team-high 57 assists) and Zyania Morales (34 goals, 24 assists).
Junior Anastacia Gonzalez (35 goals) returns after a stellar 2017 season, and will need help if the Poets are to step up their offensive game; two freshmen goalies— Noa Cravens and Lauren Mauge—will have to grow into the position over the course of the season.
Key Match-Up: Cal Lutheran, Saturday, March 17, Thousand Oaks, CA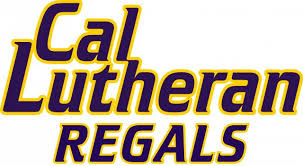 Cal Lutheran Head Coach Craig Rond, head of the 2017 SCIAC Coaching Staff of the Year, will be looking to repeat last year's successful season: 15-13 (6-5 in the SCIAC). Leading the way for the Regals was senior Kristi McGee (37 goals, 35 steals; second on the team in 2017), a member of 2017 SCIAC First Team. Also returning for Cal Lutheran are senior Sam Wulfestieg (21 goals) and juniors Nikki Roed (47 goals; tops on the squad) and goalie Bailey Meyer (28 starts in goal last season).
In 2018 Rond brought in seven freshmen to mesh with a core of 18 returners, including nine upperclassmen. That experience could be the difference maker if the Regals are to crash the SCIAC finals this spring.
Key Match-Up: Indiana, Saturday, March 3, Bloomington, IN
Andi Sandoval was the SCIAC Newcomer of the Year, registering 20 goals and 20 assists for the Chapman Panthers. Grace Schade (64 goals to lead the team) made the 2017 SCIAC Second Team; unfortunately for head coach Eric Ploessel, the Fullerton, CA native graduated last spring, as did Emily Fong, who contributed 31 goals and 57 assists.
Going into the 2018 season Ploessel has just six upperclassmen—five seniors and one junior—to lead 12 underclassmen, including nine freshmen. One of those seniors just happens to be goalie Kerry Goodspeed; she will likely play the majority of minutes, though junior Alyssa Welfringer will get opportunities to showcase the Panthers' future.
Key Match-Up: Redlands, Thursday, March 15, Orange, CA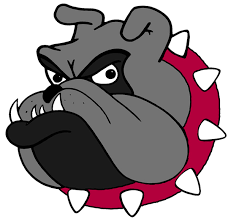 For a team that in 2017 went 10-23 (5-7 in the SCIAC) and finished seventh, Redlands return eight juniors, led by hole set Kolby Kahahawai (team-leading 50 goals). Bulldog head coach Chris Gielen should feel good about his team's hopes of finishing in the upper half of the conference.
Among third-year players on the Bulldogs' roster are a pair of goalkeepers: Allison Totzke and Kelly Grosswendt will again split time in the Redlands' cage. Given the experience on his roster—including seniors Stefanie Goldback (6 goals) and Michelle Na (15 goals)—Gielen should be able to replace Rachel Nelson (32 goals in 2017) a Bulldog junior who did not return for her third year at Redlands.
Key Match-Up: CMS, Saturday, March 17, Redlands, CA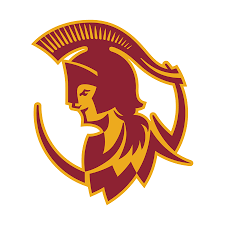 This season Claremont-Mudd-Scripps, which four years ago lost to Pomona-Pitzer in the SCIAC Championship match, will look to halt a downward trend that has seen the Athenas finish third in 2015, fourth in 2016 and fifth in 2017.
Will 2018 see a reversal of fortune for Greg Lonzo's squad?
Seniors Roxy Kiessling (team-leading 51 goals; 2017 SCIAC First Team selection) and Jessica Gaffney (48 goals; 2017 SCIAC Second Team honoree) return to a team has nine upperclassmen, including five seniors. The Athenas also have five freshmen, none so important as Chandlyr Denaro, the only goalie on the squad. The Irvine native will look to fill the void in the CMA cage left by the departure of Mariah Mastrodimos, last year's number one netminder.
Key Match-Up: Connecticut College, Thursday, March 15, Claremont, CA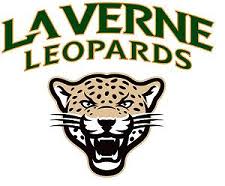 When Pat Beemer last season left the St. Francis University women's polo program he inaugurated in Loretto, PA, his decision may have been view with skepticism. However, the La Verne head men's and women's coaching position he now holds is less than an hour away from his hometown—and immersed in the SoCal polo that Beemer grew up with.
After a 6-17 (3-11 in the SCIAC) campaign last fall with the La Verne men's team, Beemer will look for better results this season with the Leopard women. Luckily, he has Guarina Garcia—a member of 2017 SCIAC First Team—who returns after an outstanding freshman year that saw the Puerto Rico native hit for 47 goals and a team-leading 30 assists. If his team is to have any chance of equaling—or improving—on a program-best third –place SCIAC finish, Beemer will have to figure out a way to replace the team-leading 61 goals provided by the now-graduated Stephanie Rosero.
Key Match-Up: St. Francis University, Monday, March 5, La Verne, CA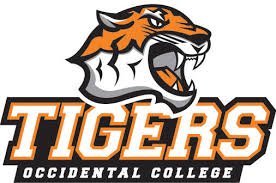 Jack Stabenfeldt graduated from Occidental in 2014, and—now that he's the head men's and women's water polo coach—he has the opportunity to prepare the Tigers for both success and a move into the new Townsend Crosthwaite Pool.
Unfortunately, both endeavors will take time. The new pool—intended to replace Taylor Pool, listed on the Occidental web site as the oldest active competitive water polo site in the United States—is likely to be ready for the 2019 women's season.
Until then, Stabenfeldt and his roster of 10 players—including six freshmen and lone senior Hi'ipoi Lee—will look to improve on a 7-22 record in 2017 (2-10 in the SCIAC).
Key Match-Up: McKendree, Saturday, March 3, TBD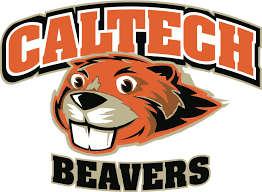 Jon Bonafede, head coach for the CalTech Beavers, will likely look for immediate benefits this season—such as getting an early win for his team as they look to improve on a 1-17 season in 2017. Juniors Brittany Percin (46 goals, 57 steals) and Katie Johnston (18 goals) return for a Beaver squad that can look for experience from seniors Devi Ganapathi and Cameron Earl as well as juniors Hana Keller and Gemma Takahashi.
For a program that has produced just four wins and 72 loses the past four seasons, a big step forward will be to capitalize on a weak non-conference schedule before SCIAC play begins in March.
Key Match-Up: Occidental, Wednesday, March 7, Los Angeles, CA