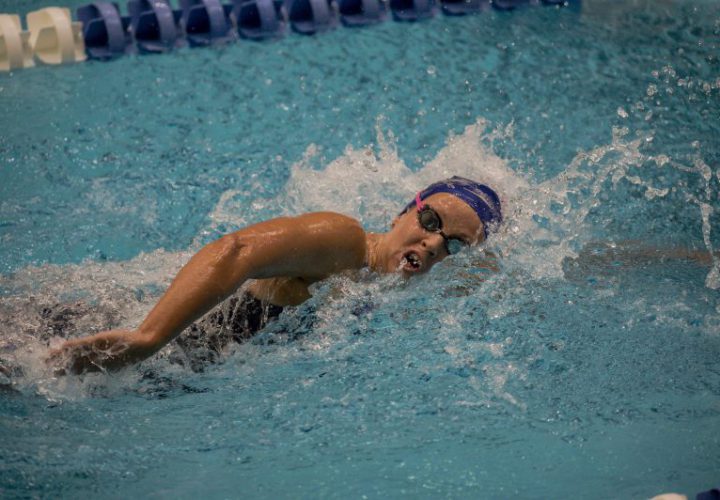 Photo Courtesy: Peter H. Bick
Editorial content for the 2018 TYR Pro Swim Series Austin is sponsored by SwimOutlet.com. Visit SwimOutlet.com for more information on our sponsor. For full Swimming World coverage, check out our event coverage page.
With only one event on the final day of the 2018 TYR Pro Swim Series, the session was short, though there was plenty of fast swimming to watch in Austin.
This session's events include:
Women 1500 Freestyle
Men 1500 Freestyle
For event-by-event coverage, check below. Hit "refresh" for the latest coverage. All heats of the 1500 free will be alternated, meaning each women's heat will be followed by a men's heat, and so forth.
Women 1500 Freestyle
Heat one featured Chile's Kristel Kobrich post a swift 16:17.11 which almost eclipsed the current pool record of 16:15.56. Hannah Moore out of N.C. State took second in the heat with a 16:33.42 while Ashley Neidigh swam a 16:36.12 for third place. NC State's transfer addition, Summer Finke, swam a 16:48.34 for fourth place in the heat while her freshman teammate Tamila Holub got fifth with her 17:04.72. Mabel Zavaros and Sarah Gigson took sixth and seventh while Hayley Pike out of Razorback Aquatics rounded out the first heat with a 17:34.33.
Heat two saw 41-year old Hildega George out of Great Wolf Swim Club post a 17:29.20 which won her the heat with Octavia Lau taking second there in 17:34.69. Taking third in heat two was Mission Viejo's Savanah Dupuis with a time of 17:39.13.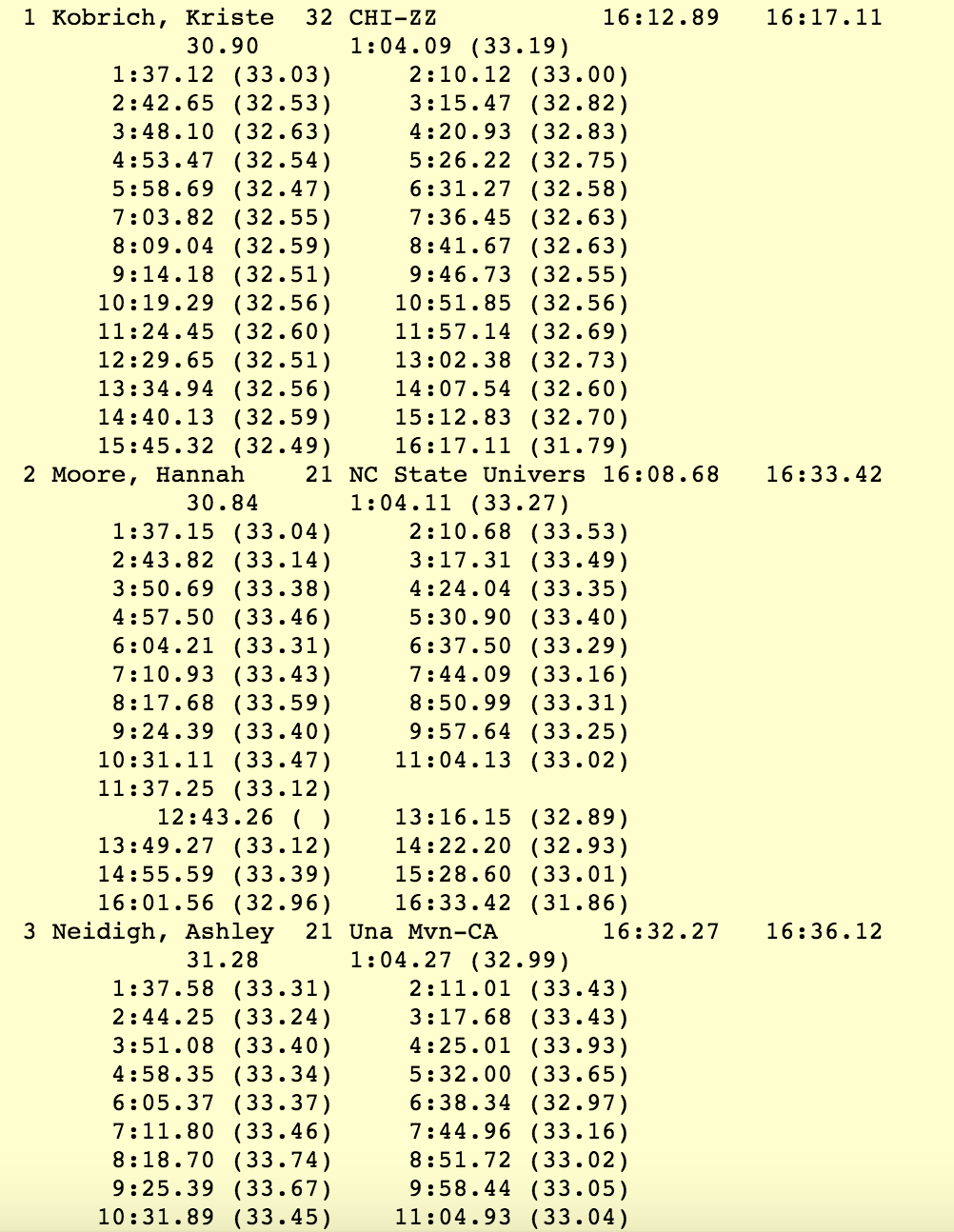 Men 1500 Freestyle
The first men's heat saw Japan's distance duo of Shogo Takeda and Shingo Nakaya swim times of 15:13.16 and 15:16.87, respectively. Zane Grothe fell to third in the opening heat by swimming a 15:17.34. Anton Ipsen got fourth in a 15:19.42 with Kohei Yamamoto swam a 15:26.16 to get fifth. Taking sixth was Daniel Jervis in 15:28.43. Marcelo Acosta out of Louisville swam a 15:43.43 while Michael Brinegar posted a 16:03.33 to round out the fastest seeded heat.
Louisville's TC Smith took the win in the second seeded heat with a 15:48.35 while Josh Zakala took second in 15:51.77. Taking third in the second heat was N.C. State's Jack McIntyre turned in a 15:59.53.