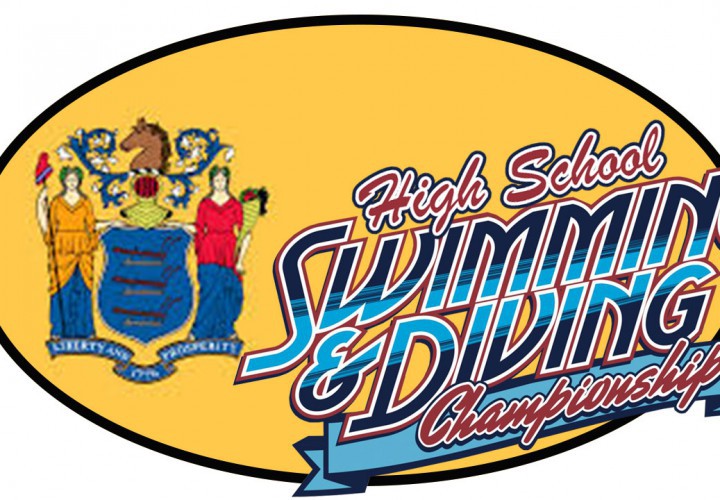 Agon is the proud sponsor of all high school coverage (recruiting, results, state championships, etc.) on SwimmingWorld.com. For more information about Agon, visit their website AgonSwim.com.
By Sophia Chiang, Swimming World College Intern
The NJSIAA High School Meet of Champions state championship prelims session went off on Saturday, February 27. Tonight, the finals will be swum for both boys and girls. We will be recapping the meet results from today and looking at what finals might be like tomorrow.
Women's
Meredith Reigler, Katie Cooper, Alexis Brewer, and Alex Gebel of Bridgewater Raritan High School led the first event of the night, the women's 200 yard medley relay, for a prelim victory of 1:46.71. But victory isn't quite theirs yet. Coming in a close second was Scotch Plains Fanwood High School (1:46.95) and in third Immaculate Heart Academy (1:47.25).
In the first individual event, the women's 200 yard freestyle, top seed Amanda Nunan of Ocean City came in at a time of 1:50.08, with Sophie Fontaine of Haddonfield in close second in 1:51.08. Although Nunan is still a junior, Fontaine has committed to Yale University in the Fall. Megan Bull of Hillsborough took the 200 yard individual medley in 2:04.57, ahead of Bishop George's Sarah Hardy (2:05.08).
There were tight finishes all around in the women's 50 yard freestyle, with the top six all coming in under the 24 second mark, with Ryann Steyer of Ocean City coming in at 23.20 and Princeton's Abbey Bercolo in second at 23.29. In the 100 yard butterfly, Colonia's Monika Burzynska grabbed first in 55.26 ahead of Shore Regional's Helen Grossman who was out touched in 55.96. Grossman, a LSU recruit, will still have a shot to pull through for a senior year state title tonight.
In the 100 yard freestyle, Princeton's Bercolo came in on top in 50.71, slightly ahead of Watchung Hills's Marlise Moesh (51.54). Nunan took her second top prelim seed in the women's 500 yard freestyle, finishing in 4:49.55, the only woman under the 4:50 mark in prelims ahead of teammate Maggie Wallace (4:53.52).
Ocean City came in top in the women's 200 yard freestyle relay, the team of Aly Chain, Amber Glenn, Nunan, and Steyer pulling in a 1:36.65. Scotch Plains Fanwood grabbed second in 1:36.91, with Pingry in third in 1:37.61.
Fontaine took the top finish in the women's 100 yard backstroke in 55.04, with Trinity Hall's Caroline Gmelich on her tail in 56.21. In the girl's 100 yard breaststroke, Montclair's Charlotte O'Leary finished top in 1:02.87, ahead of Chatham's Hannah Womer (1:04.32).
In the final event, the women's 400 yard freestyle relay, Princeton's team of Brianna Romaine, Madeleine Deardorff, Melinda Tang, and Bercolo claimed the top relay seed in 3:30.27 ahead of Scotch Plains Fanwood's 3:31.46 and Immaculate Heart's 3:32.22.
Men's
Morristown High School's men opened up Saturday in a blistering 1:34.53 in the men's 200 yard medley relay. The team of Michael Macchia, Matthew Critchley, Tommy Cromie, and Owen Breslin took out competition from Mainland Regional High School (1:35.16) and Clearview Regional High School (1:36.37), although they still have a hard battle ahead of them at finals tomorrow if they want to come out on top.
St Augustine Prep's Luke Snyder claimed the top seed in the first individual event, the men's 200 yard freestyle, in 1:40.68, followed by North Hunterdon's Robert Spichiger (1:42.13) and Tenafly's Harrison Yi (1:42.21). Mainland Regional's Brian McGroarty took first in the 200 yard individual medley in 1:51.26, ahead of Teaneck's Jason Arthur (1:52.17).
In the men's 50 yard freestyle, New Providence's David Hua claimed first in 20.94, ahead of Delsea Regional's Nick Lyons and Hillsborough's Sam Hendrix who tied for second in 21.32. Although he grabbed tenth in prelims, St Rose's Liam Cosgrove should be a force to watch out for in finals, for he proved himself capable of going 20.40 a few weeks ago, and should he pull that off again at finals, he may very well be the state champion coming out of B-finals.
Mountain Lake's Matthew Luciano took top in the men's 100 yard butterfly in 50.52, beating out Morristown's Critchley (51.14) and St Rose's Cosgrove (51.22). Although Luciano likely has the state title tied up, silver is anyone's game. In the 100 yard freestyle, Mainland's Justin Liu finished top in 46.28 followed by teammate Glenn Lasco (46.57).
Ryan Waters of Morristown Beard's took top in the men's 500 yard freestyle in 4:35.12, ahead of St Augustine Prep's Zach Washart (4:35.67) in a very tight finish. Morristown's men continued on the path to victory in the men's 200 yard freestyle relay, with the team of Macchia, Breslin, Derek He, and Critchley coming in at 1:26.35 ahead of Hillsborough's 1:27.11 and St Augustine Prep's 1:27.72.
Egg Harbor Township's Cristian Bell won the 100 yard backstroke prelims in 51.28, ahead of Morristown's Alex Martin (51.54). Scotch Plain's Chris Bondarowicz took the 100 yard breaststroke in 56.91, ahead of Egg Harbor Township's Andrew Duff in 57.21.
Mainland Regional's men took top in the final event of prelims, the men's 400 yard freestyle relay, in 3:06.24, knocking out the old state record set by Pingry of 3:06.68 in 2011, five seconds ahead of second place finisher Hillsborough (3:11.54) and Bergen Catholic (3:13.37).
That's a wrap for the men's and women's NJSIAA prelims, but stay tuned because we'll be continuing to cover NJSIAA finals, along with other high school and college level meets across the country on Swimming World. In the meanwhile, you may view prelim results here.