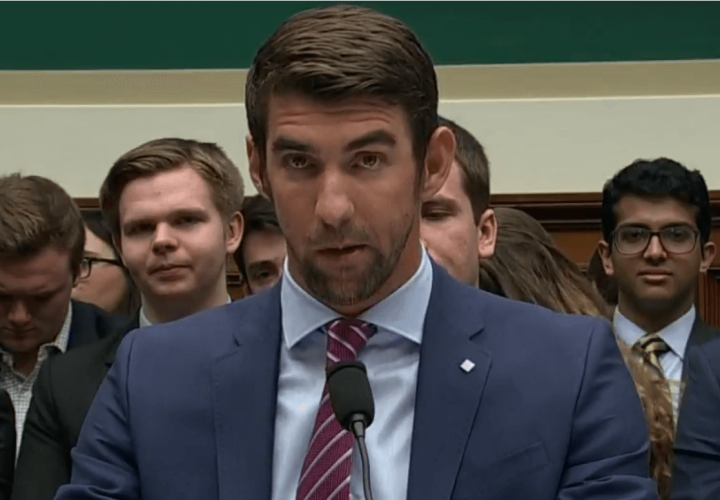 On Tuesday, 23-time Olympic gold medalist Michael Phelps testified before the U.S. Congressional Subcommittee on Oversight and Investigations in hopes of boosting Congressional support for anti-doping operations.
In his statement at the start of the hearing, Phelps explained that doping has been something of a cloud over the sport throughout his career, and the possibility of other athletes using performance-enhancing drugs erodes trust in the system.
Phelps also discussed the current anti-doping framework and explained why he felt such procedures were valuable. He advocated for consistency and independence in anti-doping.
He concluded by discussing swimmers who could potentially break some of his records, explaining that they will abandon their goals if they do not believe in the fairness of the system. Watch the full video of his speech, courtesy of CSPAN, below.
The full text of Phelps' testimony, released Monday, can be found here.