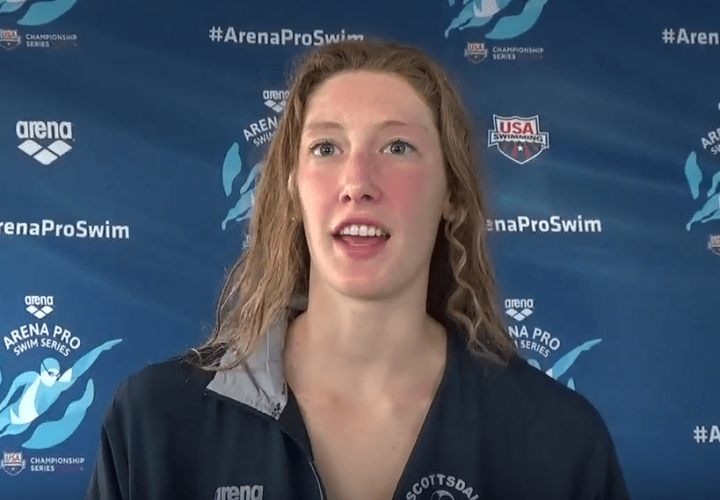 Editorial content for the 2017 Arena Pro Swim Series Mesa is sponsored by Arena. Visit ArenaUSA.com for more information on our sponsor. For full Swimming World coverage, check out our event coverage page. CLICK HERE FOR LIVE RESULTS
Taylor Ruck swam the 200 IM on the final day of the arena Pro Swim Series in Mesa, less than a week after competing at Canada's national meet. In Mesa, she spoke with Swimming World.
Ruck did not qualify for the World Championships for Canada, and she explained why she thinks this season was less successful than last summer, when she won two Olympic bronze medals. She explained what she needs to do to bounce back and looked ahead to getting to compete at the World Junior Championships in Indianapolis.
Watch more video interviews from Mesa by clicking here.