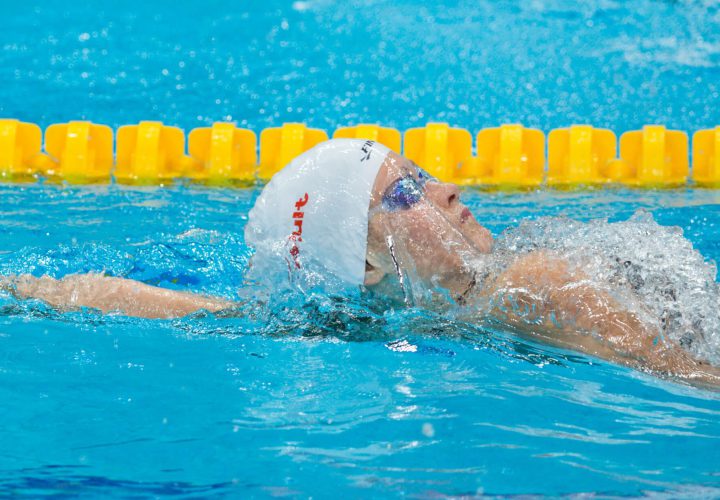 Olivia Smoliga posted a time of 27.43 in the women's 50 back at the TYR Pro Swim Series Mesa, breaking the American record in the event. The record was Smoliga's first in long course, and after the race, she spoke with Swimming World.
Smoliga explained after the race how she dealt with the 50s knockout format, swimming the race three times in less than 20 minutes. She detailed how she tried to save just a little bit of energy as she went through the rounds, and she explained why a solid 50 back was so satisfying after she slipped on the start in the event at last year's Nationals.
Watch more video interviews from the TYR Pro Swim Series in Mesa.