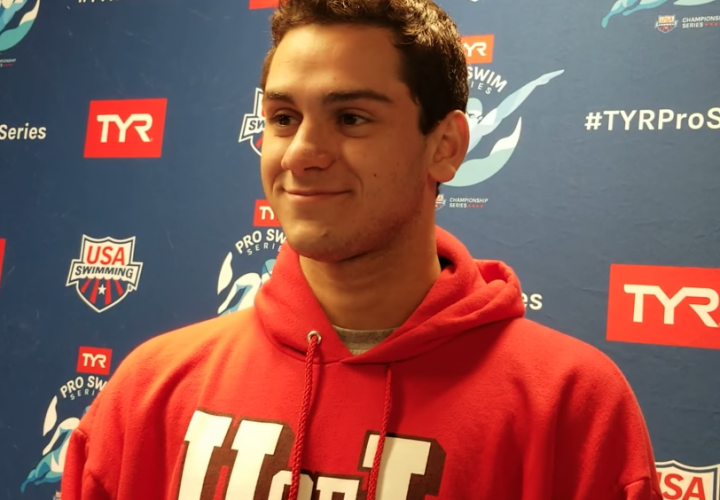 Louisville sophomore-to-be Nick Albiero talked about his first year representing Louisville as well as what it is like to have his dad Arthur Albiero as his coach, something he has never had before.
Nick also noted that his mom was his coach growing up so he couldn't compare having his dad as his coach versus having a non-parent coach him.
Albiero also went on about his first experience back at the IU Natatorium since the World Junior Championships last summer.