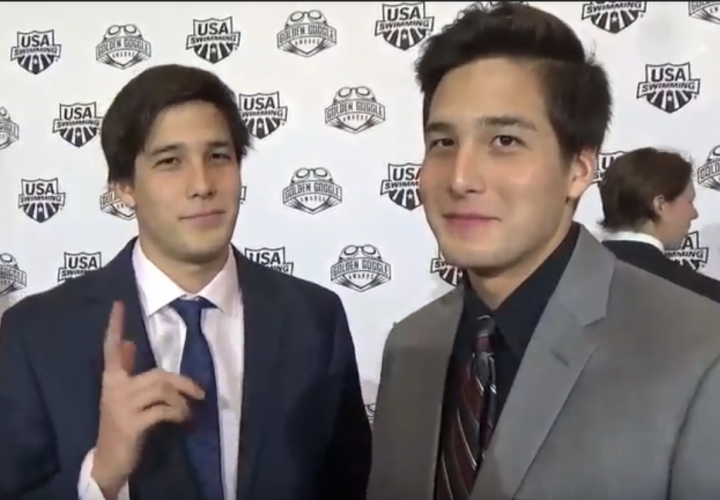 Jay Litherland, after his second-straight year representing the U.S. in the 400 IM in major international competition, got to bring his two triplet brothers, Kevin and Mick, along with him to Golden Goggles this year.
Jay and Kevin stopped to speak with Swimming World on the red carpet, and Jay explained why it was special to bring Kevin and Mick along to experience the Golden Goggles. Kevin also evaluated his own debut performance with Team USA, as he swam at the World University Games, while Jay discussed his growth on the international racing scene.
Watch more video interviews from the red carpet at Golden Goggles.