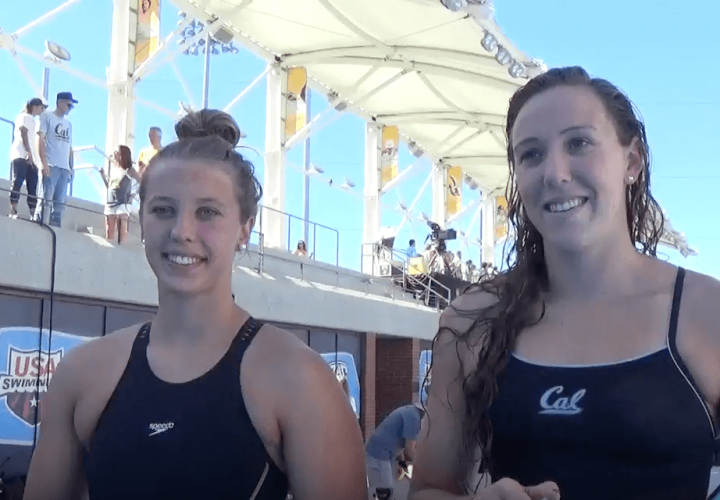 Photo Courtesy: Swimming World Magazine
PAC-12's Abbey Weitzeil, who had an impressive win in the 50 freestyle with a 21.63, and Kathleen Baker, who tied for first place in the 200 IM in 1:53.24, discussed their experience at the 2017 USA College Challenge.
While suiting up and racing fast in October is somewhat of a novel experience, both Baker and Weitzeil agreed that they feel better than they did at this time last year. Weitzeil mentioned her difficult freshman year plateau, but that she feels better than ever this season, while Baker is refreshed after her summer break. Weitzeil and Baker have both been working on weaknesses and focusing more during practice.
Baker's tie with Ella Eastin was a poetic moment in their ongoing rivalry, and Baker was grateful that they both got to come out of the race with a win, and on the same team, at that. Both Weitzeil and Baker are looking forward to seeing what the future holds for them this swim season.