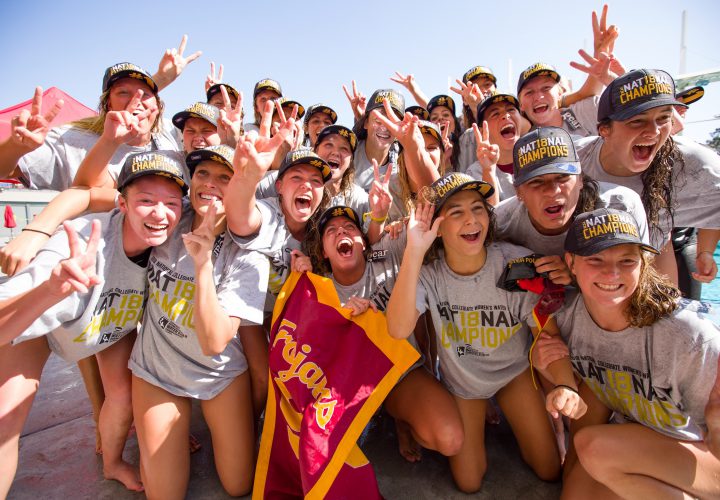 Trojans Triumphant! Photo Courtesy: Catharyn Hayne
Editor's Note: all weekend Swimming World has covered the 2018 NCAA Women's Water Polo Tournament at the Uytengsu Aquatics Center on the USC campus. 
LOS ANGELES, CA. In a taught game that in addition to 15 exclusions included numerous offensive fouls, the Trojans of USC willed their way to a compelling 5-4 win in the 2018 NCAA Women's Water Polo championship match over defending national champion Stanford.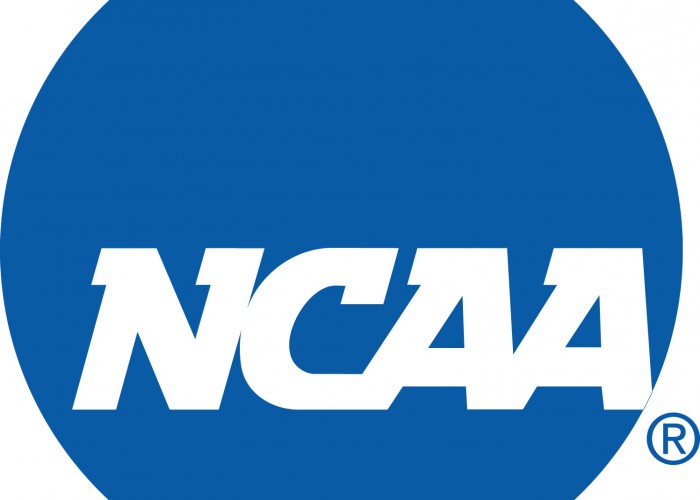 Behind three goals from Denise Mammolito and ten saves by Amanda Longan—2018 NCAA Tournament MVP—USC was able to overcome its lowest offensive output of the season while holding Cutino Award finalist Mackenzie Fischer to a single assist. Also scoring for the Trojans, in her final game donning USC's cardinal and gold, was senior co-captain Brianna Daboub and freshman sensation Paige Hauschild.
Mammolito's goal on the break beat Stanford goalie Julie Hermann (9 saves) with 1:57 left in the fourth quarter, giving USC the lead. Longan and the Trojan defense then held off the Cardinal on two final possessions, with the junior netminder stopping a Fischer shot with 22 seconds left to preserve the one-goal advantage.
For Stanford, Madison Berggren, Aria Fischer, Kat Klass and Jordan Raney all notched single goals. The four goals scored represented the Cardinal's lowest goal total of the season. Nine goals scored is the lowest total since the 2009 final, when UCLA captured the last of it five straight national titles, beating USC by the same 5-4 score.
"Winning is great, but when you've coached for so many years, it's more about your players," said Trojan Head Coach Jovan Vavic, whose program captured it's fifth NCAA women's title. "I'm really happy for them."
Stanford, which was making its ninth straight appearance in the national championship final, fell just short of winning a seventh title in 15 trips to the finals.
"USC does a really good job of pressuring on defense, and they keep the pressure on during counterattacks," said Cardinal Head Coach John Tanner. "The final goal being off a counter attack is something that had been in the cards during the course of the game."
With the win, Vavic adds to an impressive trove of championship hardware. His men's and women's polo programs have now combined for a total of 15 national championships, more than any other NCAA varsity program.