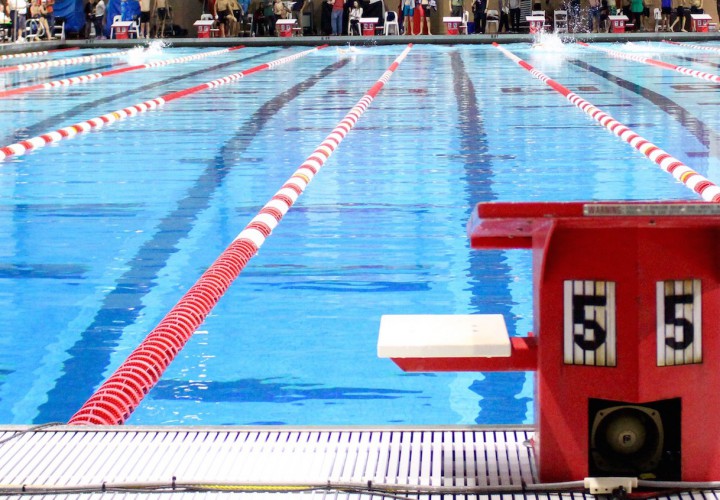 Photo Courtesy: Taylor Brien
Rutgers University has parted ways with head coach Petra Martin amid accusations that she was verbally abusive towards athletes, according to a report from New Jersey Advance Media.
"Earlier today, we both agreed that it was in the best interests of the program for Petra to step away," athletics director Patrick Hobbs said, according to NJ.com.
According to the report, Hobbs met with swimmers for several hours Wednesday night before meeting with Martin Thursday and coming to the conclusion that she would leave the program.
Fred Woodruff, previously the head diving coach, was named Interim Head Coach, while Jon Maccoll, previously Martin's assistant, also remains with the program. Rutgers is scheduled to host the Frank Elm Invitational on campus beginning Friday morning.
The report from NJ.com explains that Martin "shamed athletes over their weight, used abusive language during training sessions and demanded they stop using medication prescribed by their doctors for anxiety and other issues." The NJ Advance Media investigation interviewed four swimmers and their parents who had swum for Martin.
One swimmer mentioned in the story told Martin of her difficulties dealing with the stresses of swimming at school, and after Martin comforted her and, according to NJ.com, "said they would get through this," shamed the swimmer as a bad teammate after a meet the next day.
Barbara Brottman, who swam three years for Rutgers (including two under Martin), explained how Martin burned swimmers out, including herself, through overly-grueling practices. She also revealed that Martin told her to stop taking prescribed anti-anxiety medication that the coach insisted was affecting Brattman's performance negatively.
Rutgers has a history of coach-athlete verbal abuse, dating back to former men's basketball head coach Mike Rice. Rice was fired in 2013, and according to NJ.com, the university put several measures in place to prevent such incidents from happening again, but a parent of a former swimmer, Michael Perrotti, said that Martin employed "Mike Rice tactics."
In response to an inquiry from Swimming World, Rutgers shared a statement about Martin, describing the parting as a resignation. The full statement is posted below.
Earlier this week, concerns were raised with respect to the women's swimming program.

Over the last 48 hours, the Director of Athletics reviewed these concerns with both the team and the coach.  Today, the coach and the Director of Athletics mutually agreed that it was in the best interest of the program for the coach to resign.

Previous allegations related to the coach's conduct were raised by two members of the swim team, were referred to appropriate university personnel including President Barchi, and were investigated by the university. These investigations included interviews, independent observations of practices and analyses of the student athlete environment.  These investigations did not reveal any violation of university policy.

A separate review of the dismissal of a swim team member for repeated violations of the team rules was found to be appropriate.  That investigation was related entirely to the swimmer's behavior in and out of the pool and was completely unrelated to any other investigation.

Fred Woodruff has been named interim coach.
Read more from NJ.com by clicking here.