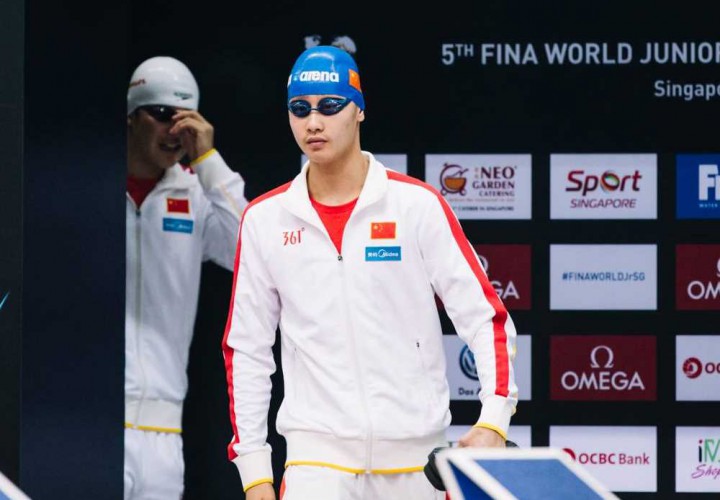 Qiu Ziao - Photo Courtesy: Singapore Swimming Federation
The 2018 Fran Crippen Memorial Swim Meet of Champions opened last night with the men and women competing in the 1500 meter freestyle events.
On the men's side, the podium was topped by two teenagers. China's Qiu Ziao (19) posted the fastest tie of the night at a 15:19.56, while Mission Viejo's Michael Brinegar (18) turned in a 15:25.46 for second.
The women's side showcased China's young Li Bingjie going head-to-head with U.S. distance veterans Haley Anderson and Ashley Twichell. The 16-year-old managed to pull ahead of the two veterans and claim the victory with a time of 16:07.75, while Anderson finished second with a 16:10.78. Twichell rounded out the podium with a time of 16:16.45.
Both Li and Twichell have been faster this calendar year. Li posted a 15:58.29 at the Chinese National Championships earlier this spring, earning her fourth on the world rankings, while Twichell was a 16:08.70 at the Atlanta stop of the 2018 TYR Pro Swim Series.
Swimming continues today at the Marguerite Aquatics Complex.
All results can be found on Meet Mobile – 2018 CA MVN Fran Crippen Memorial SMOC