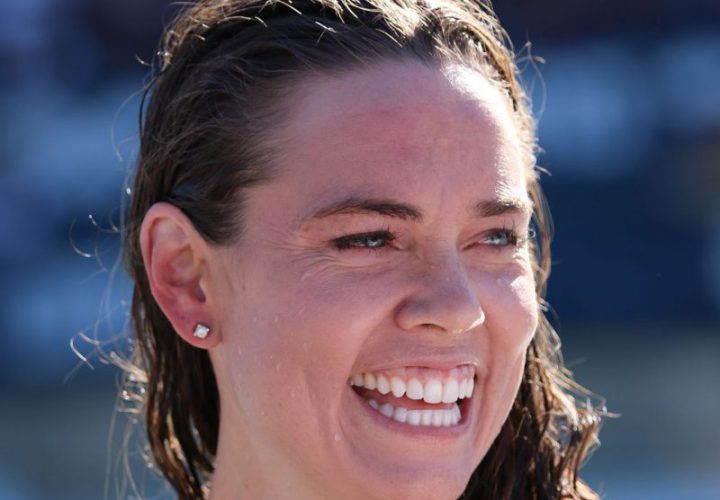 Photo Courtesy: David Farr
Olympic gold medalist Natalie Coughlin has announced that she and husband Ethan Hall are pregnant and expecting their first child.
Coughlin's announcement, which was posted on social media, was flanked with the announcement of the bottling of her first wine with Gaderian Wines.
Coughlin enjoyed a storied career in swimming, amassing a total of 12 Olympic medals tying her with fellow Americans Jenny Thompson and Dara Torres for most decorated Olympic swimmer. She was the first woman to break one minute in the 100m back and was the first woman to win six Olympic medals in one Olympiad.
Although she never officially retired, Coughlin has not competed since 2016. She was named Swimming World's World Swimmer of the Year in 2002 and American Swimmer of the Year in 2001, 2002, and 2008.