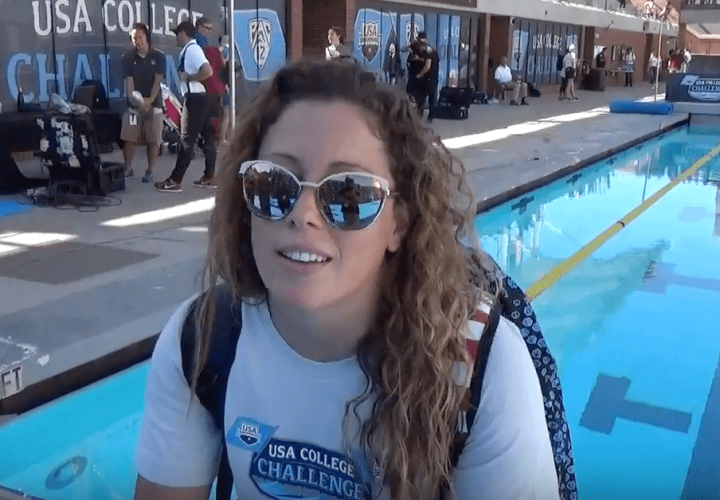 Photo Courtesy: Swimming World Magazine
Molly Hannis finished well ahead of the rest of the field in the women's 100 breaststroke, touching in 57.69 for the win. After her disappointing third place finish at World Championship Trials, Hannis took six weeks off to get her knee and groin issues sorted out, get emotionally and mentally healthy, and to come back energized and ready to go.
She explains that although six weeks is a long time, she wanted to come back itching to get back in the water. Because she missed it so much, it allowed her to reset and feel better about training once she finally got back to it.
Hannis also mentions her excitement about fresh blood on deck, a few new coaches coming in with fresh ideas helping her to get back into training and race fast so early in the season.