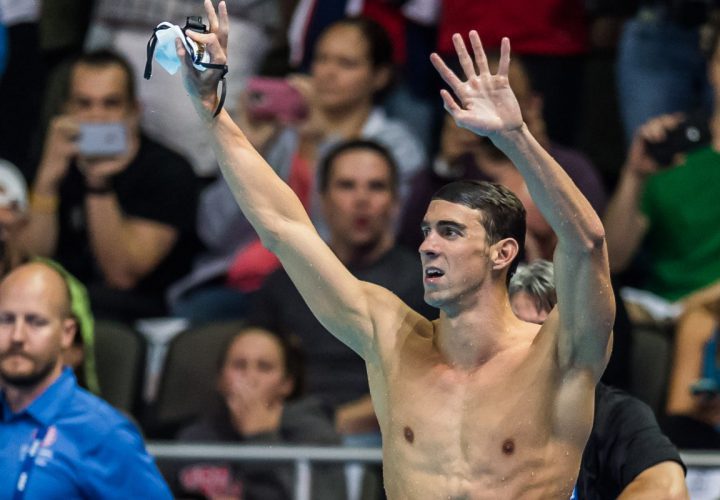 Photo Courtesy: Peter H. Back
Michael Phelps says he has "no desire" to return to competitive swimming, according to a report from The Associated Press. In an interview Tuesday with The Associated Press while promoting a healthy pet food campaign, Phelps said he is excited about the birth of his second child and numerous opportunities away from the pool.
The most decorated Olympian of all-time said he is eager to follow the development of other young promising swimmers including young superstar Caeleb Dressel, as well as other athletes trying to catch his seemingly immortal Olympic medal count. But watching the World Championships in Budapest did not trigger any intentions to come back.
Phelps is 32, and he already has a son, as well as another baby on the way. After the London Olympics in 2012, Phelps felt he had unfinished business and came back to the sport in April 2014. Phelps stated earlier this year that he wasn't ruling out a comeback, but he reassured on Tuesday that he didn't feel any need to come back.
"I've got no desire, no desire to come back," Phelps said.
"It's time to kind of move on," he said, "and watch other people come into their own."
To read the original report from The Associated Press, click here.