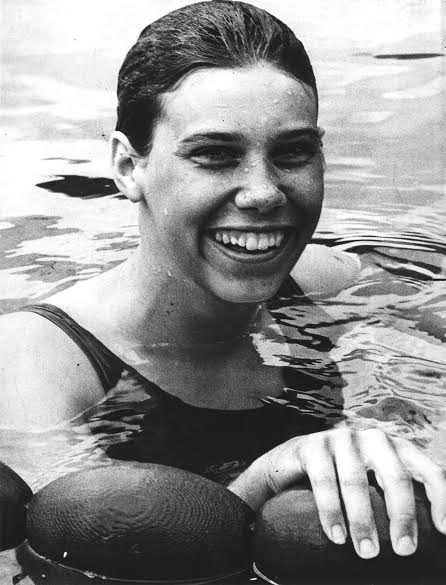 To this day, the youngest person ever to win the Lou Marsh Trophy is Elaine Tanner, who won it in 1966. She won the award, which recognizes Canada's best athlete, at age 15. This year marks the 50th anniversary of her accomplishment.
In 1966, Tanner won seven medals at the British Empire Commonwealth Games in Kingston, Jamaica. Four of her medals were gold. She won the 110-yard butterfly, 220-yard butterfly, 440-yard individual medley and 440-yard freestyle relay. Tanner, nicknamed "Mighty Mouse," also picked up three silvers at the meet. She was the first ever woman to win four gold medals at the Commonwealth Games.
Elaine Tanner continued her dominance at the 1967 Pan American Games. She set world records in the 100- and 200-meter backstroke at the meet, winning gold in both events. She also took three silver medals at the meet.
In the 1968 Olympics in Mexico City, the Canadian continued to bolster her resume. She picked up silver medals in the 100- and 200-meter backstroke, and also won a bronze in the 400-meter freestyle relay.
The Olympics turned out to be the end of Tanner's career. She retired at 18 years of age.
In 1971, Tanner was inducted into the Canada's Sports Hall of Fame.