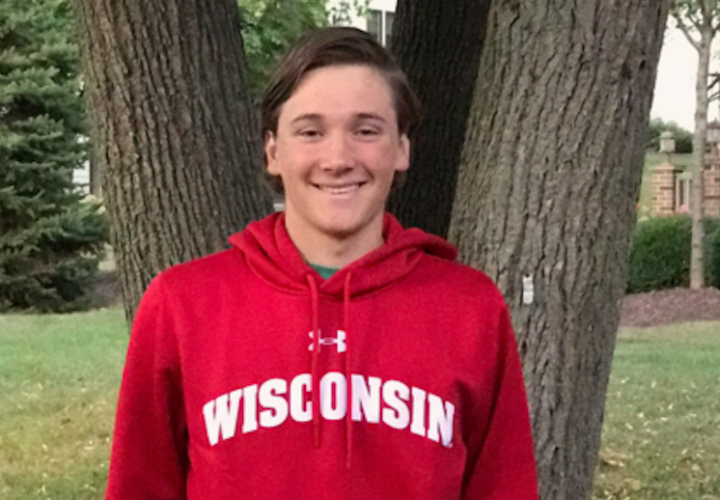 Photo Courtesy: Frank Niziolek (Twitter)
Agon is the proud sponsor of all high school coverage (recruiting, results, state championships, etc.) on SwimmingWorld.com. For more information about Agon, visit their website AgonSwim.com.
To report a college commitment, email HS@swimmingworld.com. Join Swimming World's Watch List
NEW COMMIT: The University of Wisconsin has received a verbal commitment from Frank Niziolek. The swimmer at St. Charles Swim Team is very versatile. He's a USA Swimming Scholastic All-American at South Elgin High School in Illinois.
His top times are:
200 IM 1:52.19
400 IM 3:55.84
200 Fly 1:49.22
200 Free 1:43.33
500 Free 4:33.30
1650 Free 15:52.16
At the Conference level Niziolek is already just a second outside scoring in the 400 IM. It took a 3:54.97 to make last year's Big Ten C final. Badger freshman Cooper Hodge swam in that C final last year. Joseph Milinovich (3:46.04) won the B final as a freshman last year. He was Wisconsin's highest finisher in the event. The 200 fly finals took a 1:48.54, a time Niziolek is in sight of. There Wisconsin was led by senior Harrison Tran. Still on the roster for Niziolek to train with next fall will be B finalist Milinovich.