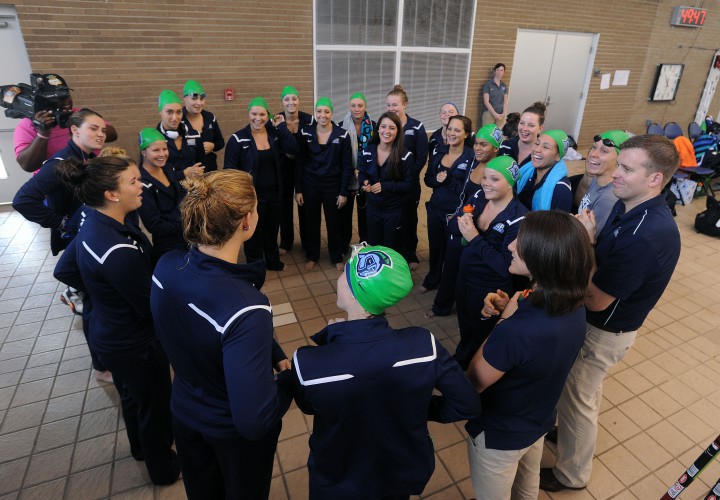 Photo Courtesy: John Blackie/West Florida
PENSACOLA, Florida, September 25.  The West Florida Argonaut swim team recently took a quick trip to Seastars Aquatics in their home town of Pensacola to lend a helping hand.  With head coach Andrew Hancock leading the way, the Argonauts had a fun day at the pool.
Here's a great video of UWF's time with the Seastars.
For a quick refresher, Seastars Aquatics is a free swim team for underprivileged and disabled youths in Pensacola.  Head coach Robin Heller was on the Morning Swim Show with host Jeff Commings a year ago to talk about the origins of the team, and why Pensacola was chosen as the place to start a team that would target minorities on free and reduced-lunch programs in school. She also talked about the classroom improvements the swimmers have made, attributing their good grades in part to their participation in swimming.