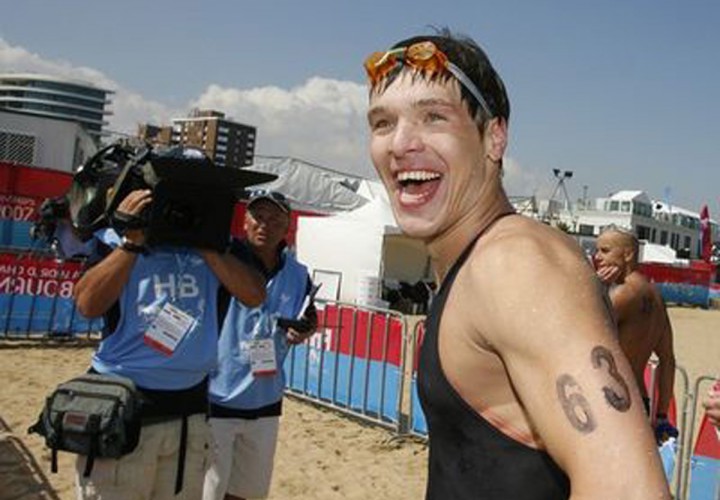 MOSCOW, Russia, July 17. VLADIMIR Dyatchin, a multiple open water world champion and Swimming World Magazine Open Water Swimmer of the Year in 2007, has been suspended by the Russian swimming federation for testing positive for an unnamed banned substance last month.
The federation made the announcement today after the results of Dyatchin's "A" sample from the open water national championships came back positive. Until the federation reviews the "B" sample and investigates the circumstances surrounding the positive drug test, Dyatchin is suspended from "participating in any capacity in a training camp or competition," according to the federation's announcement.
That could keep Dyatchin, 31, out of the European open water championship, scheduled for August 13-17. Even if Russa rules in Dyatchin's favor, the loss of his usual training availability could hamper his preparation. Dyatchin hasn't won a European open water title since 2002. He was seventh in the 10K swim at the 2012 Olympics and was 23rd in the 25K at last year's world championships.
Russia has been in hot water over positive drug tests in 2014, the most high-profile case being world champion Yulia Efimova.