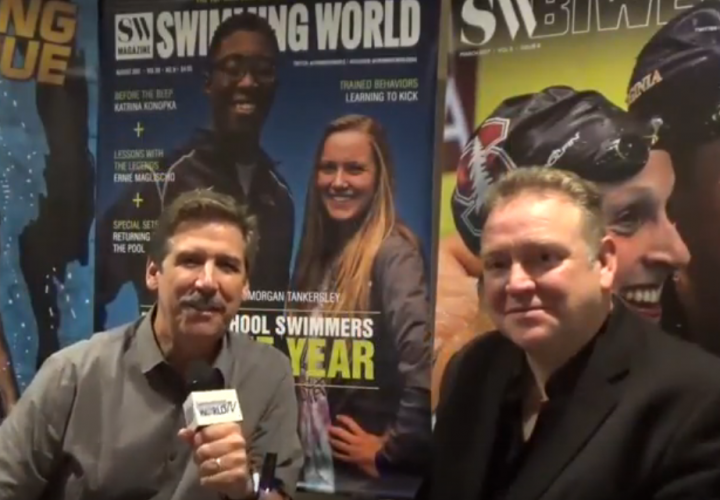 Photo Courtesy: Swimming World TV
Swimming Canada has been on the upswing in recent years, with its young women's team winning six medals at the Rio Olympics in 2016 and then another four medals at the World Championships in Budapest. At the forefront of those efforts has been High Performance Director John Atkinson.
Swimming World caught up with Atkinson at the recent ASCA World Clinic in Washington, and Atkinson explained some of his strategies for turning the Canadian team into such a strong force internationally in recent years — namely, strong communication among the country's top coaches.
Atkinson explained his goals for the ASCA clinic, to split up Canadian coaches attend as many discussions as possible before reconvening to share acquired information. He went on to discuss the importance of having a plan of action to deal with potential issues at major national events in order to maximize his team's potential.
Finally, he delved into how Swimming Canada has gone about maximizing his team's potential given its relatively limited financial and human resources — including which events in the pool take priority over others.
Watch the full interview with Atkinson below: