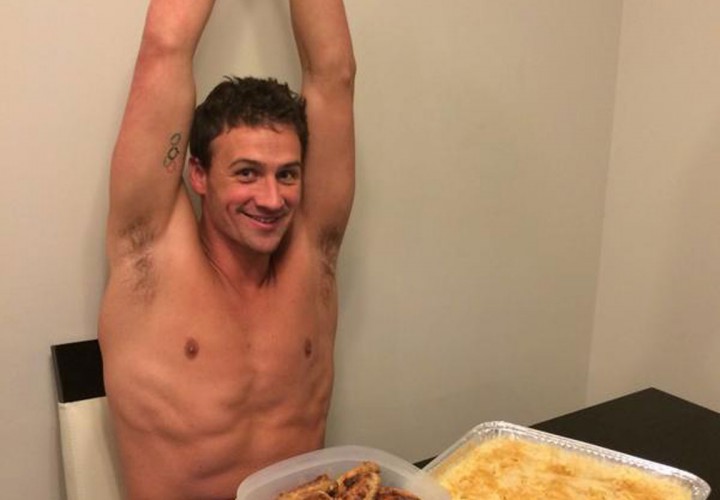 PHOENIX, Arizona, July 29. IN May, USA Swimming's SwimToday campaign got the Twitterverse buzzing with a #funnestsport hashtag that had swimming fans talking about the ways the sport is, well, the funnest sport.
The SwimToday campaign is a joint effort of nearly a dozen organizations to boost participation numbers outside of the Olympic year, when interest is high for swimming. In addition to Twitter mentions, print and television campaigns have popped up nationwide.
USA Swimming debuted a new hashtag on Monday, in what they call a branch of the famous planking trend from last year. The #Streamlining hashtag has taken off in the past 24 hours, thanks to a Tweet by Ryan Lochte in front of a table full of food that would scare most ordinary folks and be just a snack for those who train as much as Lochte does.
#Streamlining in preparation for my 10,000 calories. Let's see your best pose. @swimtoday #funnestsport pic.twitter.com/bZF3omb3Kh

— Ryan Lochte (@RyanLochte) July 28, 2014
The hashtag exploded after that. Following are some of the best #Streamlining Tweets we've seen, ending with one taken today in the SwimmingWorld.TV studio!
Gators are always #streamlining even in the Swamp!! swimtoday @usa_swimming #funnestsport @ Ben Hill… http://t.co/L5L4HOpZQi

— Elizabeth Beisel ⚓ (@ebeisel34) July 29, 2014
@USA_Swimming #streamlining at piano practice pic.twitter.com/wJC8dCk3F8

— Megan Baker (@TeachBaker) July 29, 2014
@SwimToday #Streamlining at midnight practice! #msc pic.twitter.com/L3vpz3GwbW

— Amanda Taylor (@AKTaylor_09) July 29, 2014
@USA_Swimming @SwimToday #streamlining into an after practice nap pic.twitter.com/ThQccc0eSy

— Travis the Human (@travislysimple) July 29, 2014
@SwimToday streamline reading 🙂 #Streamlining #funnestsport pic.twitter.com/mhM3IlGrDh

— Anita Murphy (@swimcoachanita) July 29, 2014
@SwimToday #StreamLining while looking for food after morning practice. pic.twitter.com/bR1x7kvZub

— Edward Borsuk (@BroEd360) July 29, 2014
@SwimToday #streamlining to bed pic.twitter.com/9XClk1Qigs

— Jenn Lorrain (@JennLorrain) July 29, 2014
Jeff Commings #Streamlining before a Morning Swim Show interview! #funnestsport @USA_Swimming @jeffswim pic.twitter.com/2M6DKWwHtq

— SwimmingWorld (@SwimmingWorld) July 29, 2014
Show @SwimmingWorld your best #Streamlining!