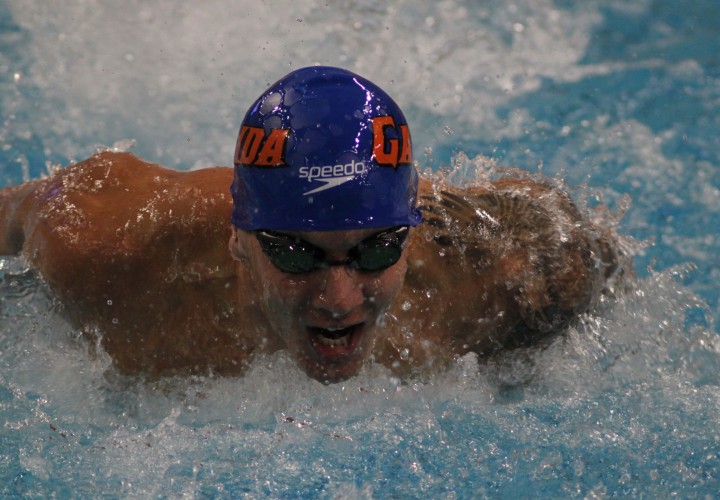 This week featured some surprising announcements, a nation showing resilience in the face of immense tragedy, and fast swimming across the NCAA. Take a look below to see the top five headlines we're recapping on this edition of The Week That Was.
The Week That was is supported by AgonSwim.com
The Week That Was #5 – Michael Phelps Announces Addition To Family
A few weeks following the Sports Illustrated cover story in which Michael Phelps detailed his struggle with alcohol following his DUI last year, his revelations and growth through therapy, and his new-found passion for training heading into 2016 Olympic Trials, Phelps announced through his Instagram account that he and fiancee Nicole Johnson are expecting a baby boy. In his Sports Illustrated interview, Phelps was clear that he and Johnson have reached a new place in their relationship, stating "We want to have a family, we want to have kids." According to Phelps post, Johnson is 12 weeks pregnant, which means they are likely expecting their new son's arrival sometime in May of 2016, just a couple months before Olympic Trials kicks off in Omaha.
The Week That Was #4 – ISHOF Announces New Inductees For 2016
The International Swimming Hall of Fame announced the next batch of inductees to be honored in the Hall of Fame. Sixteen different individuals across six different aquatic disciplines will be honored, including Head Men's Olympic Coach for the 2016 Olympics Bob Bowman, 12-time Olympic medalist and 5-time Olympian Dara Torres, and 3-time Olympian and backstroke superstar Aaron Piersol. The class of 2016 will be honored during ISHOF's 52nd Annual Honors Weekend, June 3-5, 2016, in Santa Clara, California.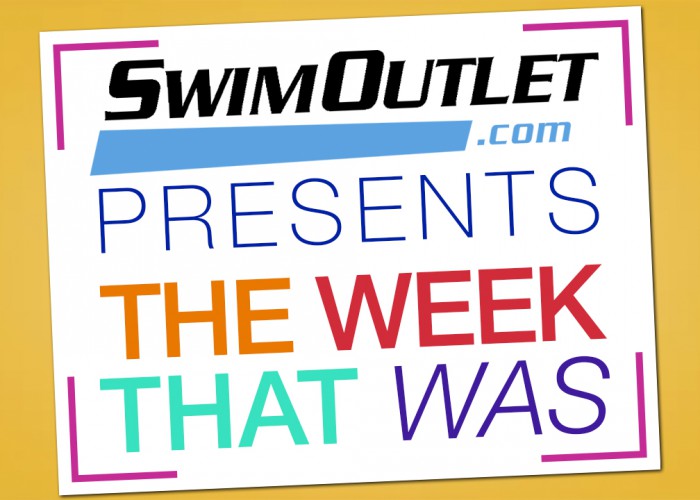 The Week That Was #3 – Towson University Names Interim Coach In Wake of Video Controversy
Several developments occurred this week that shed more light on an investigation that Swimming World reported on last month regarding a video and audio recording device that was found in the Towson University women's swim team locker room. Earlier this week, it was reported that the Towson Tigers were planning to peacefully boycott the team's meet against the University of Pittsburgh until further details regarding the investigation were released. The next day, Towson University placed first year assistant Jake Shrum as the interim head coach. This removes head coach Pat Mead, head diving coach Maureen Mead, and assistant coach Adrienne Phillips from the team's coaching staff. Tim Perkins has also been hired as the temporary Diving Coach. According to the university's athletics department, the investigation is ongoing and has promised to disclose new information from the investigation to the team as it becomes available.
The Week That Was #2 – French Short Course Nationals Held Following Paris Terrorist Attack
This week, swimmers at the French Short Course Nationals were held following the attacks in Paris last week. As France is still mourning and recovering from the attacks, swimmers at the Short Course Nationals honored the victims of the Paris by wearing caps that read "Fluctuat Nec Mergitur." This is a Latin phrase meaning "Tossed But Not Sunk" and is the motto of Paris. The meet featured fast swimming in the face of national adversity, and was one more mark of resilience of the French people. Highlights included Melanie Henique setting a national record in the 50 butterfly and Yannick Agnel continuing on his comeback trail following a rocky few years since his gold medal performance at the 2012 Olympic Games.
The Week That Was #1 – Caeleb Dressel Highlights Early Mid-Season Invites
The end of this week featured a flurry of mid-season invitationals across the country with some top-flight talent bringing their best in a championship style format. Several swimmer's across the country posted nation-leading times while several others achieved 'A' qualifying times for NCAA's. The Nike Cup, Tennessee Invite, Art Adamson Invite, A3 Performance Invite, Georgia Tech Invite, and the Ohio State Invite were just a few of the many competitions underway this week.
While there was plenty of fast swimming across the country, Caeleb Dressel proved to be a stand-out in the NCAA. Competing at the Ohio State Invite, Dressel posted NCAA leading times in the 50 freestyle (18.77), 100 butterfly (45.01) and in a display of incredible versatility the 100 breaststroke (51.88). Dressel also won the 100 freestyle in 42.24 and split 23.40 in the 50 breast on Florida's 200 Medley Relay to combine with Jack Blyzinskyj, Jan Switkowski, and Corey Main to win the event in 1:24.54. Dressel was also a factor on Florida's winning 200 free, 400 free, and 400 medley relays.
For full recaps of the invites across the country visit Swimming World's College Landing page.