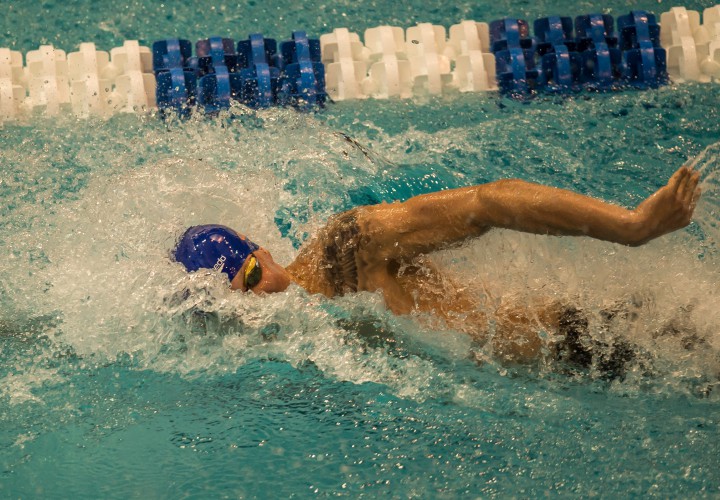 Photo Courtesy: Peter H. Bick
Caeleb Dressel is starting to make a statement that he is not only the man to beat in the 50 free at next year's NCAA championships, but he's also making a statement that he's angling to overthrow the professional swimmers as the country's top sprinter.
Certainly a 19.36 in the 50-yard free at last weekend's tri-meet with Texas and Indiana will go a long way to reinforcing his goal. Going that fast in October is uncommon, even for the best sprinters. Training is quite heavy at this point of the season, and sprinters' muscles generally can't generate the power needed to perform the way Dressel's did on Saturday in Austin.
Dressel's time is easily the fastest in the college ranks so far this season, and will be tough to beat leading up to the fall invitational meets. Dressel has another reason to be excited about the swim, as it ties his best non-championship meet time from 2013.
Things are certainly looking up for the Florida sophomore, who is a two-time USA Swimming national champion and an NCAA champion – all accomplished in 2015. The possibilities in 2016 are astounding, and Dressel is setting swim fans up for some jaw-dropping performances.
Congratulations, Caeleb Dressel, on earning the Swimming World Performance of the Week!