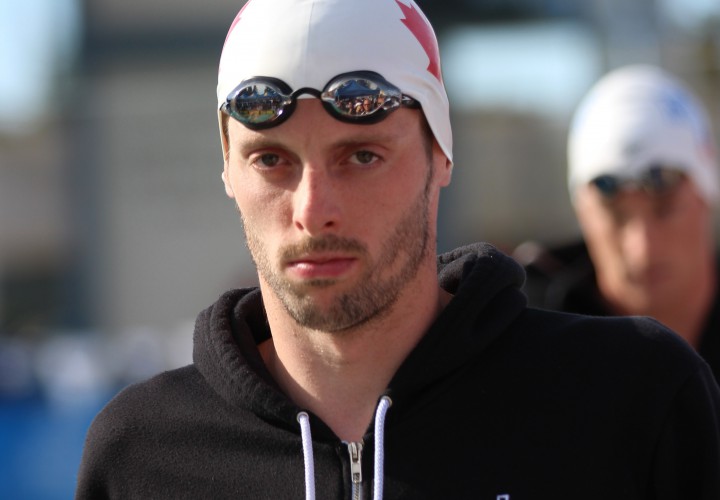 Photo Courtesy: David Farr
Coverage of the 2015 FINA World Championships is sponsored by Wylas Timing. Visit our coverage page for more.
Ryan Cochrane had a tough summer, having to compete at his best for the Pan American Games and the world championships in the span of a month. He was happy to end his long week in Kazan, Russia, with a bronze medal in the 1500 freestyle, his fourth world medal in the event.
"It's been a long 10 years since I started swimming the mile," Cochrane said. "It's not where I wanted to be today, and I think it's been a long extended summer for us. Eight days is long enough, but with Pan Ams it made it more difficult. I know I can swim better than that."
Listen To Interview On Swimming World

That passing of longtime coach Randy Bennett also had an impact on Cochrane's performances this summer. He said he was compelled to continue training after Bennett's passing in April, though it was tough to swim through the loss.
"We did everything possible to be the best athletes we could be in the water," he said. "We really pushed ourselves, but that being said, the emotional toll by the end of the year was tough.
"After my 800, when things didn't go quite right, I think (Randy) is someone I usually lean on," he said. "Not having him there was really difficult, and it took a lot of energy to right myself. Going through that kind of process is that much encouraging for next year because we know how to lean on each other and trust each other more."
If Bennett had been on deck at the meet after Cochrane's 1500 free final, "there'd probably be some profanity. He was always the first to give you encouragement about the things you did right."