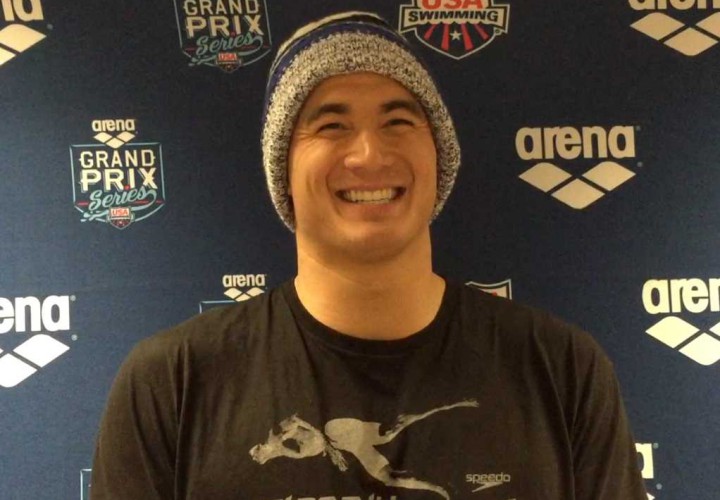 Arena Grand Prix – Minneapolis editorial coverage is proudly sponsored by Arena USA. Visit ArenaUSA.com for more information on our sponsor. For all the latest coverage, check out our event coverage page.
MINNESOTA – Nathan Adrian told Swimming World after his 50-yard free victory at the Arena Grand Prix, which included an 18.8 performance, that he's just happy to be under 19 seconds any time in that event.
He also explained how much he loves this pool in Minnesota when it is set up for short course, because he can read the walls.