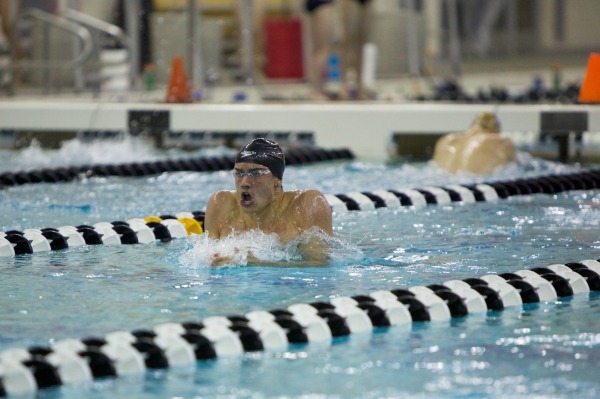 PHOENIX, Arizona, January 23. GUILLERMO Blanco, the swimmer of the meet at last weekend's SMU Classic, joins today's edition of The Morning Swim Show.
Blanco, a junior at Purdue University, was surprised by his performances in Dallas, which included a school record in the 400 IM. He talked about how he was able to swim much faster last weekend than he had in a recent dual meet, and what these swims mean for him in the coming championship phase of the season. Be sure to visit SwimmingWorld.TV for more video interviews.
Special Thanks to Finis for sponsoring the Morning Swim Show's interview segments in the Finis Monitor.
Download The FINIS Custom Suit Catalog
Visit Finis to learn more about their innovative products for aquatic athletes.
Subscribe to this show FREE via iTunes!
To send comments or suggestions about content on The Morning Swim Show, click here to send an email.