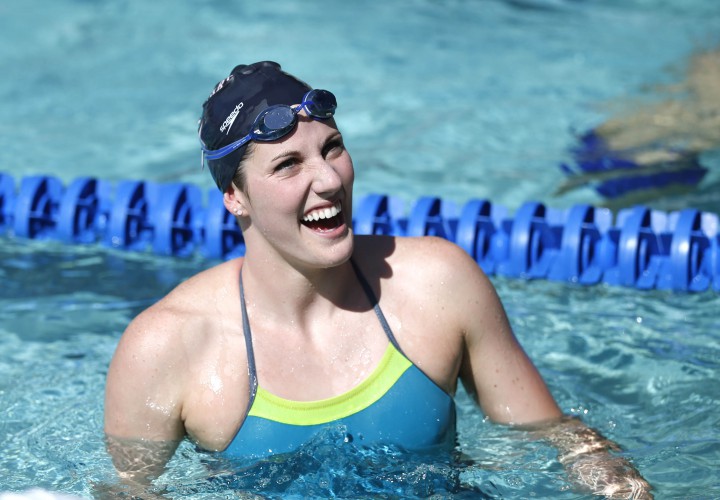 Photo Courtesy: Robert Stanton/USA Today Sports Images
USA's Missy Franklin took down the American record as she edged Euro's MVP Katinka Hosszu in the women's 200-meter free for Hosszu's first loss at the 2015 Duel in the Pool.
Franklin clocked a time of 1:52.74 for the win, clipping Katie Hoff's 2010 record of 1:52.91.  The swim pushed Franklin up to 10th all time in the race's history.
Hosszu placed second in 1:52.79, well back of her lifetime best of 1:51.18 that puts her third all time.
Euro's Siobhan-Marie O'Connor placed third overall in 1:53.82.
USA's Melanie Margalis (1:54.35), USA's Leah Smith (1:55.33) and Euro's Hannah Miley (1:57.08) also swam in the heat.
Running Team Score: USA 91, Euro 58
SCHEDULED EVENTS
Women's 800 free
Men's 1500 free
Women's 200 free
Men's 200 free
Women's 100 back
Men's 100 back
Women's 100 breast
Men's 100 breast
Women's 200 fly
Men's 200 fly
Women's 50 free
Men's 50 free
Women's 200 IM
Men's 200 IM
Women's 400 free relay
Men's 400 free relay