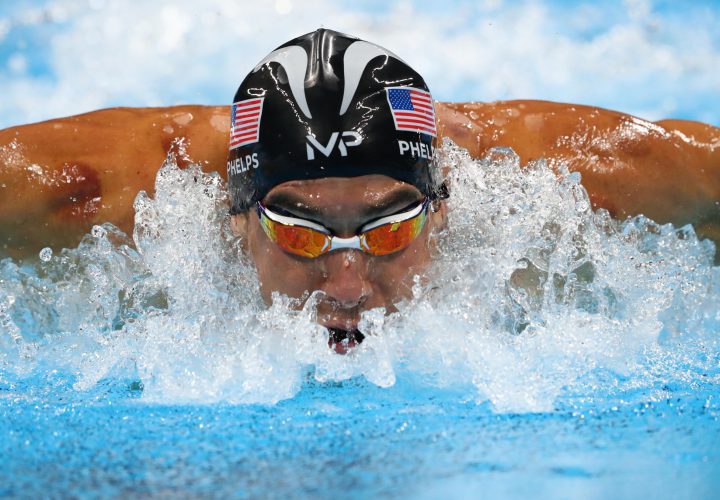 Photo Courtesy: Rob Schumacher-USA TODAY Sports
Michael Phelps insisted after the Rio Olympics that he was done swimming competitively, and he officially took his name out of the WADA drug-testing pool sometime before mid-November. But he admitted to the Associated Press this week that a future comeback is not totally out of the question.
According to the AP, Phelps said he had not yet gotten the "itch" to return to competition, but if he does attend the World Championships this July in Budapest, that might change things.
"The true test will be, if I do end up going over to the worlds this summer, do I have that itch again?" Phelps said, according to the AP.
The story mentions Phelps' attendance at the 2013 edition of the FINA World Championships in Barcelona, when the U.S. men fade to silver in the 400 free relay. Phelps indicated that that relay was part of the spark for his first comeback, one that resulted in six medals, five of them gold, at the Olympics in Rio.
Phelps, who attended at least two sessions of this weekend's Arena Pro Swim Series meet in Mesa as a spectator, remains convinced that, unlike 2012, the 2016 Olympics in Rio were the perfect ending to his career.
"I never had that moment before to sit back and think about what I had done," Phelps told the AP. "I'm so stoked that I came back for (the 2016) Olympics. I finished exactly how I wanted."
In recent months, Phelps has become a vocal voice on anti-doping, speaking before Congress in February to explain the need for more standardized anti-doping procedures worldwide.
Read the full story from the Associated Press by clicking here.