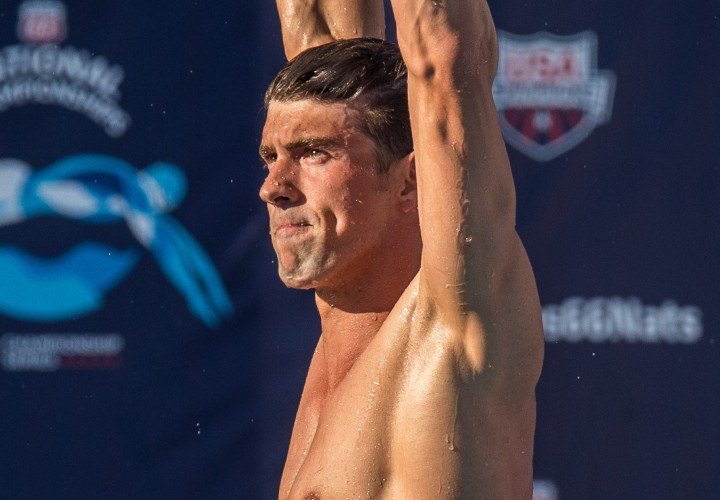 Photo Courtesy: Peter Bick
Two of the brightest stars in USA Swimming at slated to compete at the 2016 Longhorn Elite Meet in Austin, Texas spanning June 3-5.
Michael Phelps is scheduled to compete in the 100 fly, 200 free, 200 IM and 100 free.
Meanwhile, Missy Franklin will be swimming in the 100 free, 200 free, 200 back and 100 back in that order.
The duo are part of several swimmers coming down off altitude training for one last tune-up heading into Trials.
Other notables include:
Matt Grevers: 100 free, 200 back, 50 free and 100 back
Allison Schmitt: 100 free, 400 free, 200 free
Cierra Runge: 400 free, 200 free, 800 free
Lotte Friis: 400 free, 200 free, 800 free
Chase Kalisz: 200 breast, 400 IM, 200 fly
Jack Conger: 100 free, 100 fly, 200 free
Joseph Schooling: 200 fly, 100 fly
Townley Haas: 200 fly, 400 free, 200 free