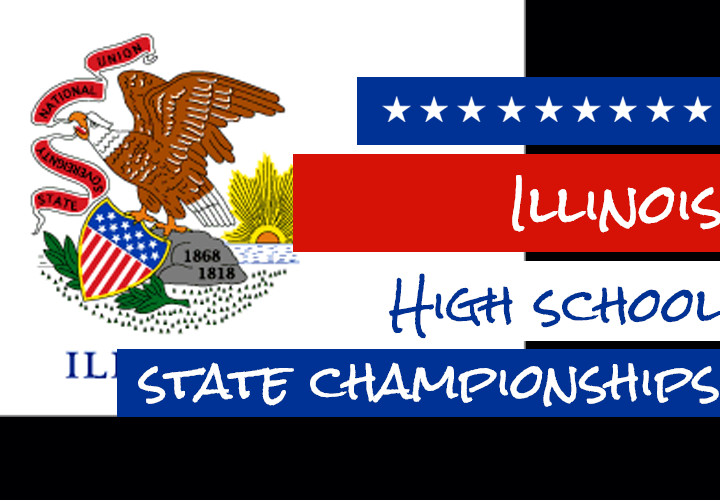 Agon is the proud sponsor of all high school coverage (recruiting, results, state championships, etc.) on SwimmingWorld.com. For more information about Agon, visit their website AgonSwim.com.
The Lyons claimed the Illinois Boys high school state championship in a close meet on Saturday.
In the 200 Medley Relay the New Trier boys Boys pulled off a nail-bitter of a win to start off the finals session by posting a time of 1:31.51. Coming in immediately afterwards with a time of 1:31.84 was the Hindsdale Central relay and in third were the Lyons boys at 1:32.04.
In the 200 IM cruising to a one second drop from his prelims time and eclipsing his former IHSA record with a 1:46.02 was senior Sam Iida from Glenbrook South. In second place was junior Michael Petro from Hersey in 1:50.45, and in third was sophomore William Myhre of St. Charles North with a time of 1:51.24
Up next in the 50 free, competition remained tight with Topher Stensby coming out on top with a time of 20.44, Franco Reyes coming in second with a near identical time of 20.49, and Phillip Sajaev closing in on third with a time of 20.75.
Following the diving break the swimmers dove in for the 100 fly. In an impressive back to back swim, Reyes pulled off the quick turn-around and finished first in a time of 48.29. Making his second appearance in the top three was Petro came in second with a time of 48.94. Finishing in third was Tyler Sesvold with a time of 49.02.
The sprinters were back in the water for the 100 Freestyle. Michael Balcerak earned his spot at the top of a podium with a time of 45.12. Quickly following in second was Stensby taking home his second medal of the day with a time of 45.14. Finishing in third was Henry Claesson with a time of 45.52.
Jumping in to start the 500 freestyle and finishing in first with a time of 4:23.63 was Iida who earned his first medal earlier in the meet in the 200 IM. In second was junior Colton Paulson with a time of 4:24.64. Rounding off the podium was Levy Nathan with a time of 4:25.93
Up quickly next was the 200 Freestyle relay and claiming the gold medal was the Hindsdale Central boys with a blistering 1:22.89. In second was the Lyons coming in with a 1:24.34, and quickly in third was the Stevenson boys in a time of 1:24.78
In the next event, the 100 Backstroke, junior Spencer Walker from Lyons claimed the throne with a 48.70. Finishing in second and earning his second medal of the meet was Sesvold with a time 49.42. And earning the final podium spot was Patrick Gridley in a time of 50.36
Closing out the individual events was the 100 Breastroke. Charlie Scheinfeld won the event in an impressive 54.63, which was a half second drop from his already impressive prelims time. Myrhe, who made his first podium appearance earlier in the 200 IM, came in second with a time of 55.13. Sajaev earned his second medal with a time of 55.42.
The New Trier boys dominated the 400 freestyle relay dropping a 3:03.00. The Stevenson boys came in a second and a half behind with a 3:04.54. Closing in quickly and securing the meet victory was the Lyons with a time 3:04.70.
Final Team Scores:
1. Lyons 156.5
2. Hinsdale Central 142
3. New Trier 120
Full results on Meet Mobile: IHSA Boys State Championship.